FOR IMMEDIATE RELEASE:
December 10, 2009

Speaker Silver And Assemblywoman Schimel Witness Governor Paterson Sign The Tier V Pension Bill Into Law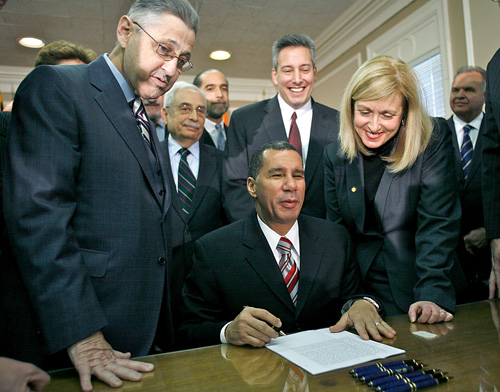 With Speaker Sheldon Silver (left) and Assemblywoman Michelle Schimel (right) at his side, Gov. David Paterson (center) signs legislation into law that establishes Tier V within the state's pension system. Silver, a sponsor of the bill, and Schimel, noted that this reform measure is supported by major public employee unions and will save the state an estimated $35 million during the next three decades. North Hempstead Supervisor Jon Kaiman (Second row, far right) also participated in the ceremony as did other local government officials.