FOR IMMEDIATE RELEASE:
October 11, 2011

Assembly Pays Tribute to Fallen Firefighters
On behalf of the People's House, Assemblyman Englebright Honors Firefighters Who Perished Protecting the Lives of their Fellow New Yorkers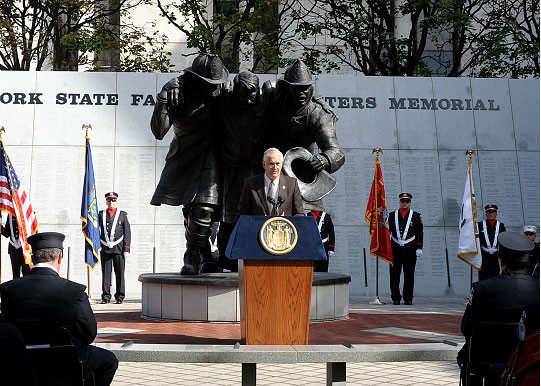 Governmental Operations Committee Chair Steve Englebright provides remarks at the state's Annual Firefighter Memorial service, expressing the Assembly's deepest sympathies to the families and loved ones of firefighters who lost their lives while working to protect others. Englebright (D-Suffolk) also honored the state's men and women firefighters for their commitment to a profession that provides critical emergency services that keep communities throughout the state safe.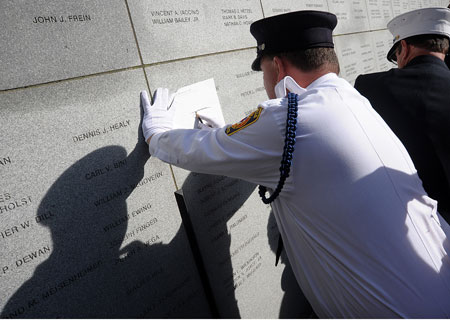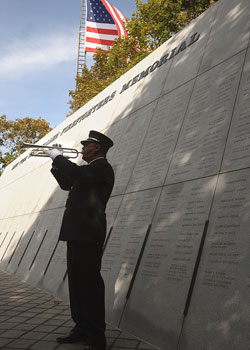 Representatives of fire departments from across the state participated in the event at the New York State Fallen Firefighter Memorial, which is located in the Empire State Plaza, near the Capitol. The names of firefighters who died in the line of duty are etched on to the memorial's wall in honor of their extraordinary service.