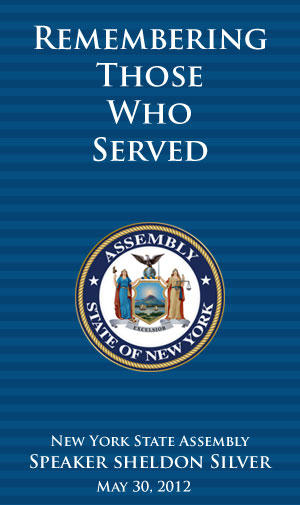 Assembly Honors 9/11 Rescue and Recovery Workers
LEGISLATIVE RESOLUTION observing the 10th Anniversary of the completion of recovery efforts at the World Trade Center site on May 30, 2012, and commemorating the resilient spirit of all the men and women who helped New York overcome great adversity
WHEREAS, On September 11, 2001, the very principles of American freedom, and the safety and security of every American at home and abroad were challenged by the unspeakable atrocities committed on that day; and
WHEREAS,
This quickly unfolding personal and national tragedy took the lives of thousands yet, at the same time,
Javascript is required to view the video...
In observance of the tenth year anniversary marking the completion of the recovery operations at the World Trade Center site, the Assembly commemorated the extraordinary services of the 9/11 rescue and recovery workers in Albany. Speaker Silver expressed the Assembly's gratitude for their work, saying "you were among the legion of heroic citizens who came to rescue the victims of these heinous attacks, your actions should be and will be celebrated and honored for generations to come."
Rescue & Recovery Workers' Tribute Wall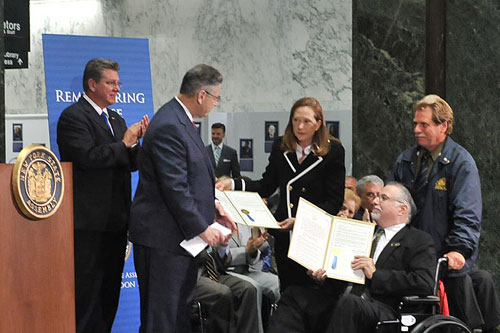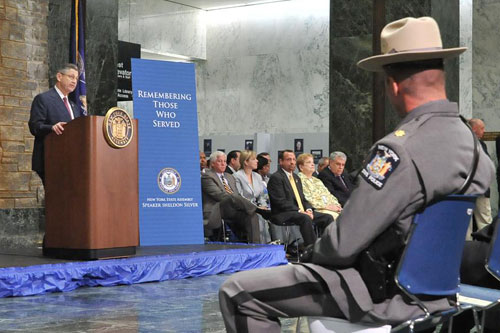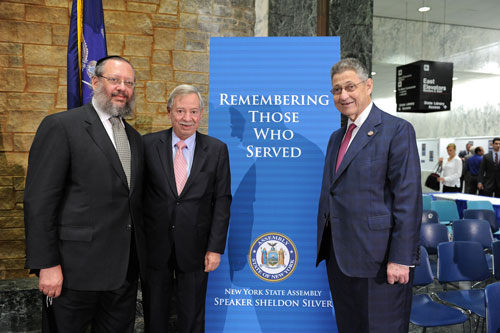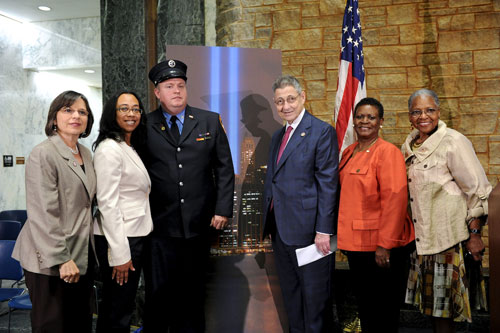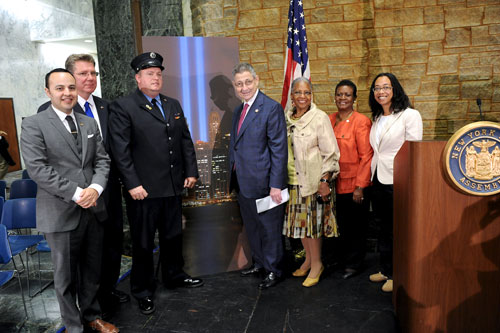 Speaker Pays Tribute to Workers Who Came to Help Lower Manhattan in Time of Despair
---
Assembly Resolution Honors Ground Zero Workers and Volunteers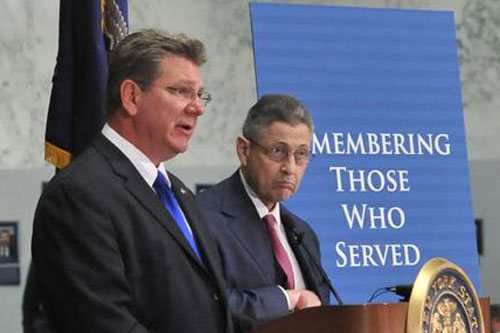 Assemblyman Michael DenDekker, who at the time of the 9/11 attacks worked for the New York City Office of Emergency Management (OEM) and was cited for his outstanding work, also addressed the rescue and recovery workers who traveled to Albany to participate in the ceremony. As a Special Project Coordinator for OEM, DenDekker conveyed some of the many acts of heroism and selflessness he witnessed daily during those two years at the WTC site.