Genetically Engineered Foods
Last fall, the Committees on Consumer Affairs and Protection and Agriculture, and the Assembly Task Force on Food, Farm and Nutrition Policy held four joint hearings to discuss the impact of genetically modified organisms (GMOs) — also commonly known as genetically engineered foods — on consumers, agriculture and industry.
In Europe and Japan, as well as in the United States, opponents of genetically engineered (GE) foods have raised numerous concerns about:

possible health risks associated with human and animal consumption of GE plants and organisms;


the environmental consequences of genetic alterations;


the social and economic impact on agriculture both here and abroad; and,


the ethical implications of making dramatic and unusual changes in living organisms.
These concerns have led to new regulations — including the labeling of GE foods and crops in Europe — and to proposals by both the federal and New York State governments that GE food products be labelled and their sale and use restricted.
The Assembly's hearings served as a forum to gather information from consumer advocates, the farming community, environmental advocates and industry. We are continuing to examine policy options available to the regulation of GMOs in New York State.
Internet Privacy
The Committee is continuing its examination of internet privacy. Last year, the Committee held a public hearing on the issue and was successful in gaining passage of several measures aimed at protecting consumers against the accumulation and dissemination of personal information on the Internet. This year, the Committee conducted a joint roundtable with the Legislative Commission on Science and Technology to further discuss regulating unsolicited e-mail.
Supermarket Food Safety
A joint hearing was held last fall by the Committees on Consumer Affairs and Protection and Agriculture, and the Assembly Task Force on Food, Farm and Nutrition Policy to determine the effectiveness of New York State's food safety regulations and oversight regarding supermarkets. The hearings were prompted by data obtained from the New York Department of Agriculture and Markets, which cited many supermarkets that failed to meet the state's minimum food safety standards in 1998 and 1999.
As a result, the legislature enacted a measure to increase the number of food inspectors within the Department of Agriculture and Markets. In addition, all supermarkets must now post inspection results in a place where consumers can easily review them.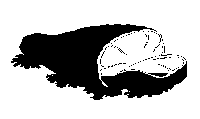 Open Dating of Meat
In February, some consumers expressed concern regarding the "sell by" dates placed on meat in many food stores. In order to investigate the issue, the Committee held a roundtable in Albany to discuss current state and industry procedures regarding the sale of fresh meat, poultry, and seafood in New York State. The Department of Agriculture and Markets, the Food Industry Alliance, and the Price Chopper supermarket chain participated, as did many concerned members of the Assembly.
The "sell by" date on perishable meat products is not, as many con-sumers believe, the last date on which a product should be sold. Instead, "sell by" dates are a voluntary industry standard used as a tool to rotate and ensure the freshness of the product. In addition, the Department of Agriculture and Markets has standards of freshness by which every store must abide.
For example, if a grocer — following accepted industry standards — determines that a product is still fresh on the initial "sell by" date, he or she is legally allowed to re-wrap the product and mark it with a later date. While it poses no ill effects for the consumer, public perception of this practice has, in some cases, been negative.
To ensure that consumers receive accurate information, the Committee is pursuing legislation that would promote consumer education and awareness about this issue.