Assemblyman
Rory Lancman
Committee Chair

Contact Information: Allison Weingarten
Legislative Director
718-820-0241
New York State Assembly
Subcommittee on
Workplace Safety
Addressing Workplace Safety Concerns at Queens College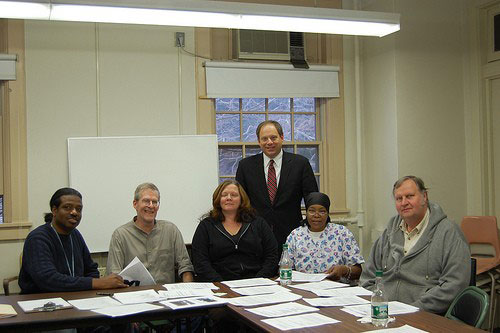 (l.-r.) David Samuels (AFSCME Local 2627), Ben Chitty (AFT Local 2334), Donna Schultz (AFSCME Local 384), Assemblyman Rory Lancman, Anna Johnson (AFSCME Local 1597), Tim Wysocki (Steamfitters Local 638).
Assemblyman Lancman visited his alma mater, Queens College, to meet with the Queens College Unions Joint Committee on Quality of Work Life. There are 19 unions represented at Queens College and this committee is composed of representatives from each union. The committee meets to discuss workplace safety concerns at the college. The committee brought up concerns with the college's emergency preparedness system, indoor air quality, and workplace violence.
Improving Health for Those Who Help Us Stay Healthy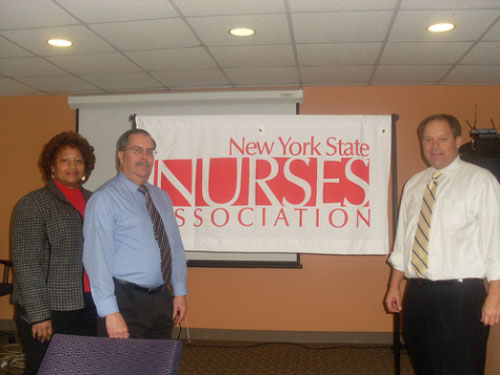 Assemblyman Lancman with Tom Lowe, Director of Safety and Health of New York State Nurses Association and Mary Lewis, Labor Educator
Leaders from the New York State Nurses Association (NYSNA) met with Assemblyman Lancman to discuss workplace safety concerns they have for their members. Among their concerns were workplace violence, safe patient handling, and environmental health in hospitals.
At the meeting, NYSNA expressed appreciation toward Assemblymembers Gottfried and Lancman for their successful efforts to persuade the Department of Health to align its guidelines for usage of personal protective equipment for health care employees with the Center for Disease Control's recommendations.
Spreading Holiday Cheer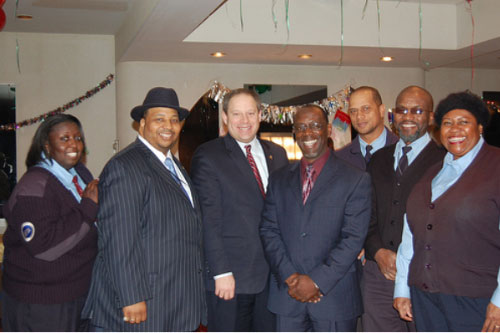 Assemblyman Lancman attends Amalgamated Transit Union (ATU) Local 1056's Holiday Party
The Amalgamated Transit Union (ATU) local 1056 represents public bus drivers in Assemblyman Lancman's district and in other parts of New York. According to the Bureau of Labor Statistics, one of the most common crimes that affects transit workers is disorderly conduct which can escalate to more serious problems. Theft, assault, and fare disputes are also high concerns amongst transit workers. Many states, including New York State, have increased penalties for assaulting public transit workers.
The Subcommittee will be working with ATU 1056 on workplace violence issues as well as other safety concerns members have.
Queens Center Mall: High Costs, Low Wages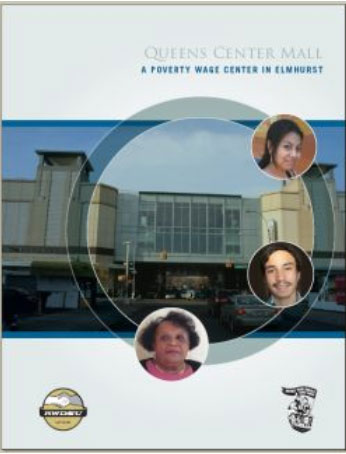 Photo of report taken from RWDSU website.
The Retail, Wholesale, and Department Store Union (RWDSU) and Make the Road New York released a report criticizing the Queens Center Mall for accepting government subsides while not providing living wages to employees.
According to the New York Times, Governor Paterson plans to propose legislation that would require "fair wages be paid on projects financed with public money through industrial development agencies, which provide below-market-rate financing throughout the state, particularly in New York City for hospitals, private schools, malls, and any number of development projects."
Stuart Appelbaum, president of RWDSU, says of the Governor's proposed legislation, "If public resources are being used to finance development of any kind, there should be a notion that the community gets something back in return, and that notion is that we are creating good jobs."
In the 2007 Brennan Center for Justice report: Unregulated Work in the Global City, the Brennan Center links workplace health and safety with low wages by reporting that workplace health and safety violations were found mostly in low wage jobs, including public projects that paid workers less than the prevailing wage.
City Worker, Genarro Montello, Killed Due to Employer Negligence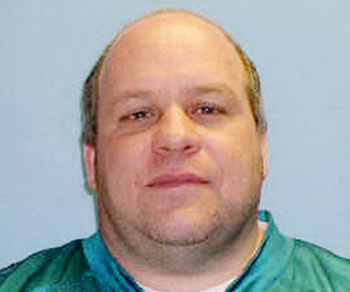 Photo of Mr. Montello taken from the New York Daily News website.
The New York State Department of Labor (DoL) is blaming Gennaro Montello's death on a "willful violation" by the New York City Department of Environmental Protection (DEP). The forty-five year old father of two died in January 2009 after being crushed under a conveyor belt at a Brooklyn sewage treatment plant. The DoL's report says that the manufacturer of the conveyor belt warned DEP that the belt was dangerous four months before Mr. Montello died but DEP did nothing to mitigate the problem.
Mr. Montello was a member of DC 37 Local 1320.