Translation may not be exact
Chair, Ways and Means Committee
About

My Welcome Message
Dear Neighbor, Welcome to my Web site. This is the place where I will post information about our community which may be of interest to you, fill you in on the latest goings-on at the State Capitol in Albany, and tell you about other things that are occurring across our state. Please feel free to look around this site and make yourself at home here. The telephone numbers of my offices, as well as my personal e-mail address, are on this site as well and I look forward to hearing from you. To those of you whom I have not yet had the good fortune to meet, I was born in Harlem Hospital and grew up about 20 blocks from where I now live, at 160th Street and Riverside Drive.
(View full welcome message)
---

Biography
Assemblyman Herman D. Farrell, Jr. was elected to the State Assembly in 1974 from a district that encompasses West Harlem, Washington Heights and Inwood. In March of 1994, Assembly Speaker Sheldon Silver appointed Mr. Farrell Chair of the Assembly Ways and Means Committee. He is also a member of the Rules Committee and the Black, Puerto Rican, Hispanic and Asian Legislative Caucus, as well as the New York State Assembly Puerto Rican/Hispanic Task Force. From 1979 until 1994, Farrell was Chairman of the Assembly Banks Committee. In 1983, Governor Cuomo appointed him to the Temporary Committee on Interstate Banking. From 1981 to 1984, he conducted a course at the New School for Social Research on Banking in New York.
(View full biography)
---
District Map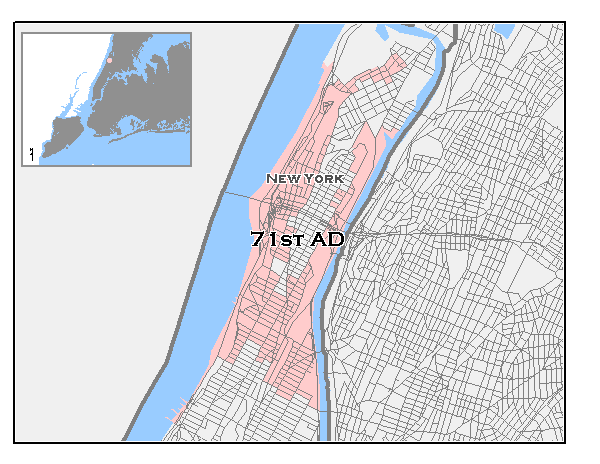 View District Map Page