Bush veto squashes states' ability to provide much-needed health care to children
During this year's budget negotiations, Assemblyman Ramos worked to pass legislation to expand New York's Child Health Insurance Program to children in families making $68,000 annually for a family of three - which would cover an additional 70,000 uninsured children.
Sadly, the Bush administration is once again ignoring those who need the most help by rejecting New York State's effort to expand this health insurance program.
In fact, the Bush administration has implemented a new policy that cripples states' efforts to cover more children and imposes tremendous obstacles. In addition, President Bush vetoed bipartisan legislation that would have expanded coverage to millions of uninsured children nationwide.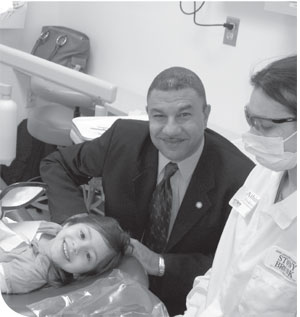 Assemblyman Ramos will fight to get children the health care coverage they need
Assemblyman Ramos will stand with Governor Spitzer as he leads a bipartisan, multi-state lawsuit to force President Bush to undo the harm he's done. Assemblyman Ramos will also stand with the New York congressional delegation in their efforts to override the president's veto and get the health care coverage our children need and deserve.