Assemblyman
Phil Ramos
knows that every cent counts.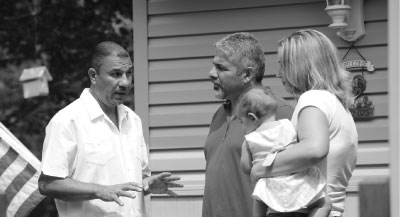 That's why he's working to save you money this tax season.
Earned Income Tax Credits (EITCs) are refundable federal tax credits for working families and individuals
According to the IRS, millions of eligible taxpayers fail to claim their EITC.

New York State also has an earned income tax credit, which allows you to receive 30 percent of your federal EITC as a state credit, in addition to the federal benefit.

For more information please visit www.otda.state.ny.us/main/reform.
The Empire State Child Tax Credit is a tax credit for families with children between the ages of 4 and 17.
You are eligible if you have been a New York State resident for a full year AND claim a federal child tax credit OR meet certain income thresholds.

The federal government also offers a Child Tax Credit. For more information visit www.IRS.gov and type in "Child Tax Credit."
Need help with your taxes?
The Volunteer Income Tax Assistance program, or VITA, offers free tax help for low- and middle-income taxpayers at the following locations near you:
Bethpage Federal Credit Union (Bay Shore)
591 East Main Street, Bay Shore, NY 11706
Every Wednesday, 5 p.m.– 7p.m. and
every Saturday, 3 p.m.- 6 p.m. until April 15

Brentwood Public Library
34 2nd Avenue, Brentwood, NY 11717
(631) 273-7883
Every Saturday, 1 p.m.– 4:30 p.m. until April 11

Central Islip Public Library
33 Hawthorne Avenue, Central Islip, NY 11722
(631) 234-9333
Every Sunday, 2 p.m.– 5 p.m. until April 12

Bethpage Federal Credit Union (Central Islip)
233 S. Research Pl., Central Islip, NY 11722
Every Wednesday, 6 p.m.– 8 p.m. and
every Saturday, 3 p.m.– 6 p.m. until April 15

Suffolk County Dept of Labor
725 Veterans Memorial Hwy., Building 17
North County Complex, Hauppauge, NY 11788
(631) 853-6544
By appointment only
Monday through Friday until April 15
For more information about VITA, please call 1-800-829-1040 or visit www.otda.state.ny.us/main/reform/vitasites.asp and click on "Suffolk County."
Dear Neighbor,
I know many Islip families are facing tough economic times. That's why I'm fighting in the Assembly to enact tax relief and protect the quality of health care and education we depend on.
To ensure we continue to invest in our children's education and provide the quality of health care we need, we must change New York's tax structure. Right now people making $40,000 a year pay the same state tax rate as those who earn $1 million annually. Asking the wealthiest New Yorkers to pay their fair share will make our tax structure more equitable and help take the burden off working Islip families and seniors.
Sincerely,



Philip Ramos
Member of Assembly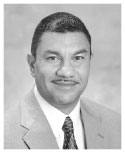 Assemblyman
Philip Ramos
1010 Suffolk Avenue
Brentwood, NY 11717
(631) 435-3214
ramosp@assembly.state.ny.us