What you
need to
know about
swine flu
Courtesy of
Assemblyman
Charles D. Lavine

New York State is working closely with the Centers for Disease Control and Prevention (CDC) to address possible cases of swine flu in New York. Swine flu is different from a seasonal flu, although some symptoms are similar, including fever, cough, sore throat, chills and fatigue.
Swine flu can be treated with antiviral drugs, so there is no need to panic.
If you have questions or concerns about swine flu, the state has set up a 24hour toll-free hotline at 1-800-808-1987. Information can also be found on the Department of Health Web site, www.nyhealth.gov.
Up-to-date information regarding confirmed cases, travel warnings and alerts can be found at the CDC Web site, www.cdc.gov/swineflu.
Stopping the flu is up to you.
The flu is spread from person-to-person and, occasionally, by touching something with the virus on its surface. Precautionary measures for both seasonal flu and swine flu include: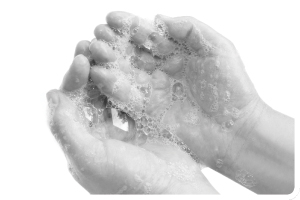 Washing your hands often with soap and warm water. Alcohol-based hand cleansers are also effective.

Avoiding people who are ill.

Staying home from work or school if you are sick.

Using tissue when you cough, sneeze or spit, and dispose of the tissue in a covered trash bin.

Keeping hands away from your face. Avoid touching your eyes, nose or mouth.

Cleaning shared space more often such as phone receivers, keyboards, steering wheels, door knobs and office equipment.

Refraining from sharing personal items such as forks, spoons, toothbrushes and towels.
Assemblyman
Charles D. Lavine
---
70 Glen Street, Suite 100
Glen Cove, NY 11542
516-676-0050
lavinec@assembly.state.ny.us
"While swine flu is a cause for concern, there is no reason to panic. Taking the necessary precautions and contacting health authorities if you believe you may have swine flu will go a long way toward mitigating its effects."
– Assemblyman Charles D. Lavine