Assemblyman Edward C. Braunstein
invites students in grades 1-5 to enter a Mother's Day Essay and Poetry contest on the topic
"Why my mother is so special to me."
Submissions can be any length and should be turned in by Monday, May 9, 2011.
If you would like to participate, print your name, grade and school information on your entry and submit your essay to
Assemblyman Braunstein's office at 213–33 39th Ave., Suite 238, Bayside, NY 11361.
You can also submit your essay by e-mail to
braunsteine@assembly.state.ny.us
or fax it to 718-357-5947.
For further information or to request contest flyers,
please contact Assemblyman Braunstein's office at
718-357-3588.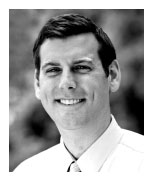 District-wide winners will be chosen in grades 1-5.
New York State Assembly Certificates of Merit will be presented to everyone who participates.
May you and your family have a wonderful Mother's Day!