Spring Blood Drive
Sponsored By:
Assemblyman Edward C. Braunstein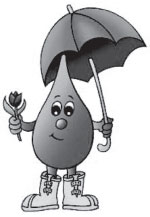 When:
Monday, April 2, 2012
Time:
2:30 p.m. – 7:00 p.m.
Where:
Busmobile at LIRR Bayside
Bell Blvd. at 41st Avenue
Your donation will help to save up to THREE lives.
Our hospitals need your help. Please share this lifesaving gift!
Eligibility Criteria:
Bring ID with photo or signature
Minimum weight 110 lbs.
Age 16 – 75 (16 year olds need parental permission & age 76 and over need doctor's note)
Eat well and drink plenty of fluids before donating
It is safe to donate blood every 56 days
For medical questions concerning blood donations call 1-800-688-0900
To schedule an appointment, or for more information on this event or any other community issue, please call
Assemblyman Braunstein's office at 718-357-3588.
All participants will receive a voucher for a free slice of pizza courtesy of
Pete's Pizzeria & Restaurant at 39-26 Bell Blvd., 718-428-9351