Assemblyman
Andrew Hevesi
Dear Neighbor,
Thank you for the privilege of allowing me to serve as your representative in the New York State Legislature.
In addition to my office's existing programs, I would ask you to begin taking advantage of a new and easy way to interact with myself and my staff regarding policy in New York State. My Legislative E-mail Program allows me to gain your input on pending legislation. Several thousand residents of our community receive these e-mails, request additional bill text and support memos, and register their approval or opposition to legislation. If you would like to participate, please e-mail my office at hevesia@assembly.state.ny.us.
Thank you again, and please do not hesitate to call me if I can be of assistance.
Sincerely,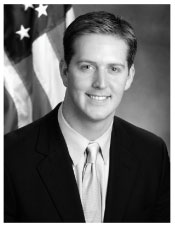 Serving the communities of:
Forest Hills, Middle Village, Rego Park, Glendale, Kew Gardens, and Ridgewood
DISTRICT OFFICE:
70-50 Austin Street, Suite 110
Forest Hills, NY 11375
718-263-5595
Fax: 718-263-5688
ALBANY OFFICE:
Room 833 Legislative Office Building
Albany, NY 12248
518-455-4926
Fax: 518-455-5173
E-MAIL:
hevesia@assembly.state.ny.us
Senior Medical ID Card
These cards, provided free of charge, are designed to assist seniors and medical personnel in the event of an accident or health emergency. Basic information includes name, address, and phone number of emergency contact person, blood type, and list of medical conditions and current medications.
STOP Graffiti Program
718-263-5687
Residents of our community are encouraged to call our graffiti hotline. My office will coordinate free clean up of the site. Before the site is cleaned, each location will be photographed by my staff to assist in the prosecution of the vandals. Evidence collection is coordinated with the Queens County District Attorney's office and local precincts.
Child Safety Initiative Card
These cards, provided free of charge, are designed to be carried in a parent's wallet. Child Safety Initiative Identification Cards ensure that your child's vital information and emergency contact numbers are readily available.
Local idea becomes law:
Students at Forest Hills High School proposed an idea for legislation to Assemblyman Hevesi. As a result, utility companies, cable companies, telephone providers, and municipalities in New York State are now required to print bills in a larger font so seniors and the visually impaired can read their bills.
Serving our communities:
Below are examples of issues my office has been able to address on behalf of our neighbors:
Helped a constituent have their child's Medicaid benefits restored so that the child could continue receiving home health care.

Assisted constituents submit applications for the Senior Citizen Rent Increase Exemption (SCRIE).

Helped constituents of a large rent regulated building who had been over-charged for Major Capital Improvements (MCI) receive refunds.

Helped a constituent have their unemployment benefits reinstated and receive retroactive payments after they were wrongly terminated by the Department of Labor.

Helped resolve a dispute between a constituent and a prescription drug provider that wrongly billed them for prescription drugs and medical supplies they neither ordered nor needed.