For more information,
contact Assemblyman Cusick's
office, call the NYC STAR
program office at
(212) 361-8215 or visit
www.ci.nyc.ny.us/html/dof/
html/starex99.html
to fill out
an online application.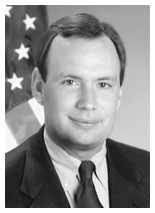 Seniors 65 and over with incomes of up to $63,750 may apply for enhanced School Tax Relief (STAR) benefits. With enhanced STAR, eligible Staten Island seniors save an average of $330 (37 percent) on their school property taxes. Other Staten Island homeowners save an average of $200 (or 22 percent) a year now that the STAR program is fully implemented.
If you do not qualify for the enhanced STAR benefits, you should definitely apply for the basic STAR tax break.
The Assembly helped improve the STAR program by:
Accounting for cost of living increases — making more seniors eligible for enhanced STAR benefits
Simplifying the application process — allowing seniors to automatically renew every year through the STAR Income Verification program
Extending application time for seniors who miss the deadline due to health emergencies or other extenuating circumstances
Remember to apply by January 5
You must apply by January 5 to take advantage of enhanced STAR savings. If you applied last year, make sure you fill out an income recertification form to continue your benefits this year. First-time applicants for basic STAR must meet the same deadline.
Don't lose out on your savings — apply today!