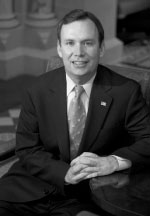 Assemblyman
Michael Cusick
Focus on
Women's Issues
Fall 2011
FREE MAMMOGRAMS
Saturday, November 19, 2011 • 10am-4pm
1911 Richmond Avenue • Staten Island, NY 10314
Call 1-800-564-6868 to
schedule an appointment.
October is Breast Cancer Awareness Month. Eliminating breast cancer is an ongoing battle, with prevention and early detection being of the utmost importance. Self examinations and mammography screening remain the best available methods to detect breast cancer early.
Assemblyman Cusick has teamed up with Project Renewal to station the ScanVan outside of his district office on Richmond Avenue. The ScanVan program welcomes uninsured women and accepts all insurance plans. The program is free for uninsured women 40 and older who have not had a mammogram in the past year. There are no co-payments or deductibles for those with insurance; therefore there is no out-of-pocket cost to any patient. The ScanVan program offers on-site screening mammography, clinical breast exams, and breast self-examination instruction for both uninsured and insured women 40 and older. Films are processed and are interpreted by a board-certified radiologist. Reports are sent to the patient and her doctor within 10 business days. Patients that have abnormal findings are contacted by the program.
"Mammograms are a critical prevention measure for women's health care. I am proud to be able to offer this service to the women in our district. The best part is that it is open to everyone. You do not need insurance and there are no co-pays involved." Call 1-800-564-6868 to schedule an appointment.
Cusick Presides Over Legislative Disabilities Awareness Day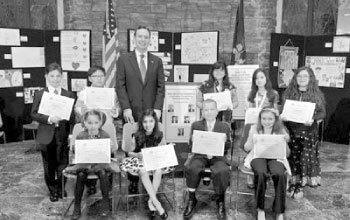 Assemblyman Cusick, Chairman of the Task Force on People with Disabilities, met with several Staten Island elementary school students in Albany to call attention to New Yorkers living with various physical and mental impairments and to celebrate their numerous accomplishments.
Cusick, a tireless advocate on behalf of the disabled, reiterated his dedication to this community: "I will always work to improve conditions, and make life easier for men, women, and children living with disabilities. They are an inspiration to the state and nation, and will always have a friend in me."
The students present at the State Capitol were winners in the annual Disability Day poster contest. The winners honored in Albany were: Ella Jorin, Alessia Giasi, Bernard Kelly III, Caitlyn DeMuro, DaSol Kim, Melissa Mulligan, Makenna Athanassiou, Maria Gatto, and Michael Gianino. Other winners, unable to make the trip to Albany, were: Kristen Norberg, Matthew Carmelengo, Marina Tropaitis, Robert Barravecchio, Ronald Patterson, Olivia DiTomasso, and Jessica Gissi.
FIND LOST MONEY
New York State Comptroller Office of Unclaimed Funds
What is Lost Money?
For your protection, banks, insurance companies, utilities, investment companies, and many other businesses are required by State law to surrender inactive accounts to the State. These accounts are known as "lost," "abandoned or unclaimed" funds.
The Office of the State Comptroller serves as custodian of this money. If you can prove you are entitled to the money, the State Comptroller will gladly return it to you, at any time, without charge.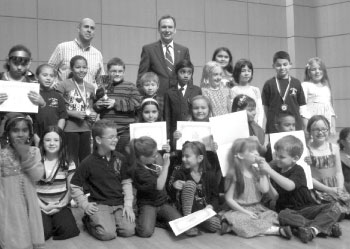 Total Fitness Challenge
Assemblyman Cusick hosts his annual "Total Fitness Challenge" awards ceremony at the College of Staten Island. The Assemblyman is seen here with the students from P.S. 29. P.S. 29 was the overall school winner of the 2011 Total Fitness Challenge.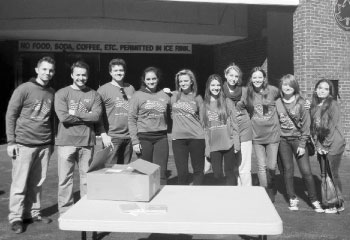 Breast Cancer Walk 2011
Team Cusick walks at the 2011 Breast Cancer Walk at Clove Lake Park.
QUIT SMOKING
Go to
women.smokefree.gov
or call 1-800-QUIT-NOW for all the information about how to quit smoking today.
Smoking causes harm to nearly every part of your body. Quit for your health.
You breathe in more than 4,000 chemicals each time you smoke a cigarette. All forms of tobacco are harmful and even deadly. Both women and men are hurt by these poisons. Smoking can cause cancers, heart disease, stroke, and lung disease.
Good News... Your chance of getting heart disease greatly goes down within one or two years of quitting smoking. Once you are smoke-free for 10 years, your risk of heart disease is the same as if you had never been a smoker.
Women who smoke are more likely to have a stroke than non-smokers.
Good news... You can lower your chance of having a stroke by quitting smoking. Five to 15 years after quitting, your chance of stroke is the same as that of a woman who has never smoked.
Women's Health
Some studies show that women who smoke get more irregular or painful periods. Smokers are more likely than nonsmokers to go through menopause at a younger age, and they may have worse symptoms of menopause. Women who smoke may have a harder time getting pregnant. Pregnant women who smoke have a higher chance of losing their baby before it is born. Studies show smoking is linked to the risk of SIDS (sudden infant death syndrome, also called "crib death") in babies of women who smoked during pregnancy.
Good news... If you quit smoking before or during pregnancy, you can lower the chance of:
Smoke harming the baby.
Having the baby early.
Having a baby who weighs less than 5½ pounds.
2011 Legislative Update
Information for women and families
Children and Family
Child Employment
A child performer shall be required to have an employment permit that shall be valid for one year from the date of issuance. (A.7630/S.3965; Chapter 172)
Child Safety
Prohibits the sale of child products containing TRIS. (A.6195-A/S.4085-A; Chapter 259)
Child Support
Relates to the child support obligations of indigent non-custodial parents. (A.7520/S.5582; Chapter 436)
Domestic Violence
Criminal Obstruction of Breathing
Adds criminal obstruction of breathing or blood circulation and strangulation to the list of actionable allegations in family offense petitions. (A.7632/S.4302-A; Chapter 309)
Victims may receive compensation from the Office of Victim Services for lost earnings related to criminal obstruction of breathing or blood circulation and strangulation. (A.8091/S.4084; Chapter 534)
Domestic Violence Definitions
Expands definitions of family member for qualifications of domestic violence to include intimate relationships. Includes harassment, sexual misconduct, forcible touching, sexual abuse, stalking, and criminal mischief within offenses which may constitute domestic violence. This measure is important to ensure that victims of domestic violence are not arbitrarily precluded from services based on incomplete definitions of family or household member and victim of domestic violence. (S.4333/A.627; Chapter 11)
Misdemeanor Crimes as Domestic Violence
Relates to certain notices and stipulations in certain domestic violence actions and proceedings. (A.698-D/S.4244-C; Chapter 258)
Orders of Protection
Allows for an order of protection upon sentencing on a conviction of any crime or violation between spouses, between parent and child or between members of the same family or household. (S.1428/A.88; Chapter 9)
Senior Center Domestic Violence Prevention Programs
Directs the Office for the Prevention of Domestic Violence to develop and promote senior center based domestic violence prevention programs. (S.4235/A.6736; Chapter 339)
Victim Confidentiality
Establishes an address confidentiality program in the Office of the Secretary of State for domestic violence victims who need to maintain confidentiality of their location; authorizes the Secretary of State to accept service of process and receipt of mail on behalf of a program participant. (A.628-A/S.5293; Chapter 502)
Health Care
Alcohol and Chemical Dependency Educational Materials
Requires development of educational materials for screening alcoholism and chemical dependency in women to be made available to health care providers. (A.1078/S.3279; Chapter 265)
Bedbug Infestation Notification
Provides for notice of a bedbug infestation in a public school to the guardians of affected students in the school. (A.7259/S.4231; Chapter 300)
Certificate of Still Birth
Relates to establishing a certificate of still birth. (S.3111-B/A.8178-A; Chapter 552)
Youth Substance Abuse
Renames the advisory council on underage alcohol consumption and authorizes the council to address issues of substance abuse among youth. (A.6815/S.4846; Chapter 283)
Human Trafficking
Task Force
Relates to extending the interagency task force to study and report on issues relating to human trafficking, including training for police, prosecutors, and defense attorneys; identifying services available to trafficking victims; and evaluating the progress of the State in preventing trafficking and protecting victims for two years. (S.4089/A.6800; Chapter 24)
Sex Offenses
Sexual Abuse in the First Degree
Provides that a person is guilty of sexual abuse in the first degree when he or she is 21 years old or older and subjects another person to sexual contact who is less than 13 years old. (S.1882/A.788; Chapter 26)
Investigation
Directs the Municipal Police Training Council to establish policies and procedures for police officers, relating to investigation of and intervention into sex offenses. (A.2349-A/S.4895; Chapter 506)
Information in Sex Offender Registry
Relates to the information required by the sex offender registry; requires the type of assigned supervision and the length of time of such supervision. (A.2565/S.4146; Chapter 507)
Relates to the definition of and information provided about sex offenders. (A.5661/S.1521; Chapter 513)
Requires level two sex offenders to register their employment address and relates to certain requirements of distribution of the subdirectory. (A.7950/S.5775; Chapter 532)
Veterans Affairs
Women's Veterans Coordinator
Expands the duties of the women veterans coordinator whose duties shall include, but not be limited to, the identification, development, planning, organization, and coordination of all statewide programs and services to meet the needs of women veterans. (A.6383/S.5432; Chapter 515)