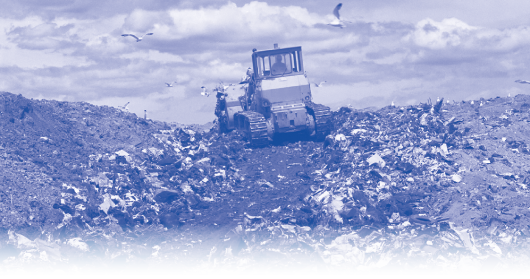 ENSURING THE FRESH KILLS LANDFILL REMAINS CLOSED
The Fresh Kills landfill was an environmental nightmare for Staten Island natives who remember the effects of living in a community with a garbage dump. Staten Islanders know that the promises from the city for how the facility will be used have not been fulfilled. The landfill was opened in 1947, and was intended to be opened for only 20 years. Additionally, closing the Fresh Kills landfill was a collective effort of all elected officials on local, state and federal levels of government for more than 50 years.
Assemblyman Cusick sent a letter demanding that Mayor Bloomberg follow the spirit and intent of current law and withdraw plans to explore the re-opening of Fresh Kills landfill as a site for a waste to energy facility. The request for proposals (RFP) issued by the city, indicate that Fresh Kills is the only site so far identified for such a plant.
In his letter, Cusick reminded the Mayor that Chapter 107 of the Laws of 1996 permanently closed the Fresh Kills landfill effective January 1, 2002. That law, Cusick contends, did not just permanently stop landfill operations at Fresh Kills, it closed the site to all garbage forever. Cusick explained that the 1996 statute specifically states that Fresh Kills shall not accept solid waste for "disposal" beyond the end of 2001. "Disposal," Cusick maintains, encompasses the "burning of such waste as fuel for the purpose of thermal destruction of waste, and the burning of such waste as fuel for the purpose of recovering reusable energy." The prohibition of "solid waste disposal" at Fresh Kills eliminates the lawful siting of a waste to energy facility there.
The Mayor has reconsidered this proposal following Cusick's interpretation of the 1996 law and the strong opposition from Staten Island representatives and the community.
"Staten Island has suffered long enough from the effects of the Fresh Kills Dump, and we will not be going back to that," said Cusick. "I will not stand by and let the City of New York continue to give Staten Island the short end of the stick on this issue—consider it dead on arrival."