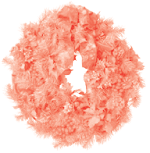 Kingsbridge Heights
Holiday Festival
Kingsbridge Heights Community Center will celebrate its 13th annual winter holiday festival on December 17th from 5pm to 8pm. Hundreds of community residents will attend, making it one of the largest neighborhood events of the year.
The festival features a sit-down dinner, plus arts and crafts activities and entertainment booths operated by students from Fieldston, whose Community Service Program places students in guided internships with area social service agencies, and which has a long relationship with KHCC.
Kingsbridge Heights Community Center is a non-profit agency serving the Northwest Bronx. The Center was founded in 1974 by a group of community residents concerned about deteriorating quality of life in the neighborhood, and opened in 1975. Today KHCC offers programs and services for all ages, including Early Childhood, Youth, Families, Adults and Seniors.
Their Child Sexual Abuse Treatment and Prevention Programs serve the entire borough with the only free, long-term treatment available outside a hospital setting. Their mission is to strengthen residents' ability to effect positive change in the quality of their own lives and those of their families and their community. They can be reached at 718.884.0700.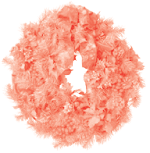 Festival Navideño
de Kingsbridge Heights
El Centro Comunitario de Kingsbridge Heights (KHCC) celebrará su 13º festival anual navideño el 17 de diciembre de 5pm a 8pm. Cientos de miembros de la comunidad asistirán, haciéndolo uno de los eventos comunitarios más grandes del año.
El festival incluirá una cena formal, actividades de artesanía y manualidades, y casetas de entretenimiento dirigidas por estudiantes de Fieldston, cuyo programa de servicio comunitario ubica a estudiantes de práctica con agencias locales de servicio social que tienen una fuerte relación con el KHCC.
El Centro Comunitario de Kingsbridge Heights es una agencia sin fines de lucro que sirve al Noroeste del Bronx. El Centro fue fundado en 1974 por miembros de la comunidad que estaban preocupados por la calidad de deterioro de vida en el vecindario. El KHCC abrió sus puertas en 1975 y hoy ofrece programas y servicios a gente de todas las edades, incluyendo niños, jóvenes, familias, adultos y ancianos.
Sus Programas de Tratamiento y Prevención del Abuso Sexual Infantil ayudan a todo el condado con el único centro que provee servicios gratis de tratamiento a largo plazo fuera del hospital. La misión del Centro es fortalecer la habilidad de los residentes para cambiar positivamente la calidad de sus propias vidas y las de sus familias y comunidades. Pueden comunicarse con ellos llamando al 718.884.0700.