Budget Update from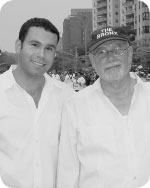 Dear Neighbor:
In forging a balanced state budget, we knew there would be tough choices. We were assisted by the federal economic stimulus package, which helped us plug the biggest budget gap in state history – allowing us to target our resources more wisely toward education, health care and hardworking families.
We also enacted $6 billion in recurring spending cuts – more than twice as much as any budget in state history. That means these cuts and reforms will continue to save tomorrow, and the projected state budget deficit of $60 billion over four years is drastically slashed to $11 billion. Reducing today's deficit – and the debt of tomorrow – is what will help the state, its taxpayers and struggling families get through this financial storm.
In the state budget, we rejected $2.1 billion in nuisance taxes and fees targeted at working families – and instead asked the wealthiest 3 percent to pay a little more. I made sure 97 percent of New Yorkers would not be impacted by this income tax change.
Our approach puts the needs of working families front and center. This budget is fair, balanced and fiscally responsible. And it protects our most vulnerable residents.
Sincerely,



Assemblyman José Rivera
Enacted budget comes
through for New York City
Assembly keeps $328 million commitment to NYC AIM funding
"The crisis on Wall Street has not only battered the city's economy, but the state's as well, leaving New York with a massive budget gap. It's clear that we needed to make some changes. Still, the Assembly remained steadfastly dedicated to providing meaningful aid to New York City and fought to restore its funding in the final budget so that working families would not be impacted."
The 2009-2010 state budget fully restores New York City's Aid and Incentives to Municipalities (AIM) funding, for a total of $328 million. The funding will help support local projects and programs essential to the well-being of New York City residents and will help offset cutbacks in city services, such as police and fire protection, garbage pickup and sanitation.
The budget also restores $15.7 million in Consolidated Highway Improvement Program (CHIPs) funding for maintenance of the city's streets.
Education and higher education aid
The budget provides nearly $8.5 billion in state funding for New York City schools, restoring the executive's $362 million cut and rejecting the proposal to shift the cost of preschool special education to the New York City School District – saving taxpayers $97 million. The final budget delivers nearly $1 billion in additional funding to New York City schools above the executive's proposal.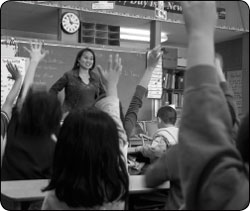 The budget also creates new reporting requirements for New York City regarding its Five Year Class Size Reduction Plan. It will now include detailed information by school on the number of classrooms and teachers that existed prior to receiving Contract for Excellence funds and the number of new classrooms and new teachers created with funds; actual average class sizes for each year funding was received; and those that received Contract for Excellence funds and did not reach class-size reduction goals and the actions to be taken in those schools to reduce class sizes.
"CUNY institutions already have significant economic impacts on the city. We must ensure the budget makes the necessary investments so these schools can continue to play an important role in our future."
The Assembly recognizes that CUNY is an economic development tool for New York City. That's why the budget invests $144.4 million more to CUNY than last year, providing it with $1.9 billion overall.
The budget finally makes the necessary funding adjustment to Medgar Evers College – something the Assembly has been advocating for in partnership with the Senate. Founded in 1969, the college is named after Medgar Evers, a civil rights leader from Mississippi who was assassinated in 1963, after years of work registering black voters and organizing boycotts of segregated businesses.
"For too long, the state failed to do its share for Medgar Evers College. Now we have corrected this injustice at New York's only predominantly black college so it can move ahead with vital capital projects.
"Education is the key to our state's success, and that's why the Assembly will continue to fight for the funding needed for all New Yorkers to receive the high-quality education they deserve.
In 1994, Medgar Evers College was officially designated as a four-year college academic institution, but continued to be funded as a community college. Under state law, New York City is required to match the state's share of capital costs at CUNY two-year institutions.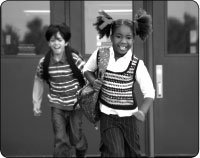 Consequently, due to the college's designation, the city argued that it should not be required to provide 50 percent of capital costs. The state budget finally requires the state to completely fund capital projects at Medgar Evers College, after nearly 15 years in which the state has only partially funded critical improvements at the school.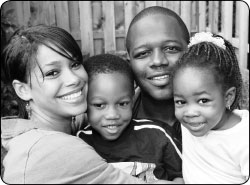 Supporting New York City's families in difficult times
The budget makes critical investments in housing, including $25 million for foreclosure prevention statewide. Based on a competitive grant process, over half of the foreclosure prevention funding went to New York City last year. In addition, $3 million will go to the New York City Housing Authority for operating costs and $74 million was appropriated for the Homeless Prevention Program to help provide eviction-prevention services to families in the city. The federal stimulus provides $502 million to the state for the Public Housing Capital Fund to help address housing needs, neighborhood stabilization and homeless prevention.
"At a time when we are seeing mounting job losses and rising homelessness, programs that help keep people in their homes are essential."
Extending a helping hand
The budget will also raise – beginning in July – the non-shelter portion of the public assistance grant 10 percent each year for the next three years, providing much-needed help to New York's most vulnerable families. The basic grant of $291 per month for a family of three, which has not been raised since 1990, would increase by $97 per month when the grant increase is fully implemented. The final budget will pick up the local share for this initiative for the next three years, which will save city taxpayers over $95.2 million.
New York has been hit especially hard by the economic downturn, a fact reflected in the growing number of unemployment claims. The budget directs federal stimulus funds to aid unemployed workers by:
"Struggling families are depending on a helping hand. In this economy it's important to make sure the neediest families have the resources they need to get by."
increasing benefits by $25 per week;

continuing through Dec. 31, 2009, the extended unemployment benefits program, which grants eligible applicants a total of 59 weeks of benefits; and

paying 65 percent of COBRA premiums for nine months for eligible workers. COBRA allows workers and their families who lose their health benefits the right to continue their health benefits provided by their group health plan for a limited period of time.
The final budget restores $24 million in funding for Youth Development and Delinquency Prevention (YDDP), the Special Delinquency Prevention Program (SDPP), the Runaway Homeless and Youth Act (RHYA), as well as alternatives to detention and alternatives to residential placement programs. The budget also fully restores funding for county operated detention services.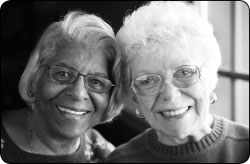 Continuing Medicaid and Family Health Plus relief
The enacted budget continues the Assembly's effort to reduce the Medicaid burden on New York City taxpayers and will see a savings of $137.6 million. The budget will also continue the Assembly's longstanding commitment to cover the total cost of the state's Family Health Plus program. As a result, New York City will realize an additional $315 million in savings.
Rejecting pesky fee increases
"We can't tack on pesky new taxes and fees that nickel-and-dime people who are already struggling."
The 2009-2010 budget also rejects the executive proposal to remove sales tax exemptions for cable television, satellite television and radio, store coupons, digital products, motor fuel costing more than $2 per gallon, and entertainment-related consumer spending, saving New York City residents an estimated $190.5 million. Other rejections include proposed taxes on:
flavored malt beverages;

yellow taxi rides and private buses;

non-diet soft drinks; and

a 4 percent sales tax increase on clothing and footwear under $110.
The final budget also:
rejects new fees, ranging from $5 to $40, for processing or obtaining birth, death and marriage certificates from the city Clerk's Office or the city Department of Health and Mental Hygiene; and

rejects a fee increase from $10 to $50 that the city can impose on owners participating in the rent-stabilization program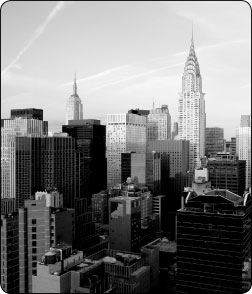 Helping New York City meet its financial challenges
The final budget accepts the executive's appropriation of $170 million to help retire New York City's debt by paying for the prior refinancing of the Municipal Assistance Corporation (MAC) bonds. These funds are paid through the Local Governments Assistance Corporation.
Protecting jobs in a key industry
The budget also expands the Film Tax Credit for television programs and movies produced in New York City by $350 million, which will help the local economy.
"Bolstering aid for New York City programs creates a stronger, healthier New York. I'll do everything I can to ensure agencies and organizations in the city are able to continue operating the many programs and services that are invaluable to helping working families."