Assemblywoman Sandy Galef Announces Fall 2010 Internship Openings
Interns serve their community as they learn important life lessons and skills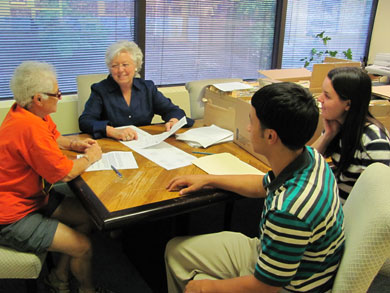 Interns Jared Forhan (front) and Rebecca Hellmich (back) join Assemblywoman Sandy Galef during a meeting with a constituent from Ossining, Joyce Dopkeen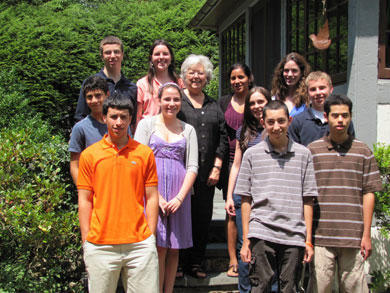 Assemblywoman Galef with interns who worked in her office during the summer of 2010.




New York State Assemblywoman Sandy Galef (90th District) announced today that internship positions are available in her district office this fall. Now in its eighteenth year, Assemblywoman Galef's internship program provides high school and college students the chance to develop themselves as marketable candidates for the workforce and serve their community at the same time.

These unpaid positions allow students to learn important skills and become familiar with technology that they may confront in the business world and beyond. "Interns are a great help in the office, and their experiences with local and state government allow them to develop new abilities and explore those that they already possess," said Assemblywoman Sandy Galef.

Interns assist in the day-to-day operations of the district office by writing e-mail and letter responses, researching legislation, writing legislation reports, entering data into database programs, and assisting with constituent queries and issues. Interns can also join Assemblywoman Galef at various community events and use their internship hours as volunteer hours for other organizations that they serve.

"It has been an amazing experience to work in Assemblywoman Galef's office," said Rebecca Hellmich of Ossining High School, "the internship does not merely consist of "busy" work; you are allowed to make meaningful contributions to local and state government, as well as the community at large, in an open and caring environment." Jared Forhan, a sophomore at State University of New York at Albany who resides in Yorktown, reflected on what he has learned from his own experiences as an intern: "I have gained strong insight into the workings of state and local government."

To learn more about the internship position or to apply, please contact Dana Levenberg at (914) 941-1111 or e-mail levenbergd@assembly.state.ny.us.