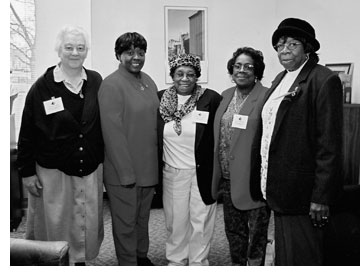 This year, my colleagues and I enacted a bipartisan budget over the governor's veto that prevented an average 20 percent property tax hike – the largest in state history – and rejected the governor's proposal to freeze STAR.
In an effort to further this work, I am pleased to announce the passage of the "Over 65" property tax exemption (Bill A.8930-A). The bill has passed in both the Assembly and the Senate and been signed into law by the governor. The bill increases the income eligibility threshold for property tax exemptions for senior homeowners (age 65 and over), from $21,000 to $24,000.
The "Over 65" Tax Exemption law allows localities to increase the maximum income eligibility level for a 50 percent property tax exemption from municipal and school district taxes. Cities may also grant an exemption of less than 50% to seniors whose incomes exceed the local income limit. For example, in a community that has taken this "sliding-scale" option and adopts the $24,000 income maximum, an eligible resident whose income is more than $24,000 but less than $25,000, is entitled to a 45 percent exemption. Those making the maximum income level of up to $32,400 would still be eligible for a 5 percent exemption.
A related measure also signed by the governor increases the income ceiling for persons with disabilities to qualify for this tax break to $24,000 (A.2439-A).
Each year, seniors who receive cost-of-living increases in their pensions and social security benefits risk losing their "Over 65" tax exemption eligibility. By increasing the eligibility limit, qualified seniors and those with disabilities gain access to benefits that enable them to remain self-sufficient, healthier and safer in their own homes. I believe that the "Over 65" property tax exemption gives our seniors some desperately needed breathing room in their fixed incomes that could then help pay for increased medical insurance premiums, doctor co-payments, medicine or even small home repairs.
I am committed to helping seniors – who have worked so hard all their lives – maintain their independence and enjoy their retirement, for without them, we would have no history. This measure is part of my ongoing work to help lower the cost of living for seniors and those with disabilities. What they bring to communities and add to the quality of life for our young people is priceless.
For more information or to apply for the "Over 65" property tax exemption, call your local city tax assessor at (716) 851- 5733 or call the Office of Real Property Services (ORPS) at (518) 486-5446.