DEAR NEIGHBOR:
A lot has happened since last I wrote to you. The 2009 Legislative session—the first with our new governor, David Paterson—is finally over. It has been one of the most difficult and arduous sessions in memory. The historic national fiscal crisis coupled with a massive multi-billion dollar state deficit put all of us legislators in the difficult position of having to make tough choices in response to Governor Paterson's historic call for massive across the board spending cuts.
With the leadership of Assembly Speaker Sheldon Silver and my colleagues we were able to work to mitigate the worst of what was proposed. Restorations to SUNY, the mitigation of cuts in school aid and the restoration of funding for youth services, homeless shelters, and services for low-income elderly and disabled individuals, was accomplished as part of the SFY 2009-2010 budget. Literacy programs, child abuse prevention and technology training programs were also saved. In addition the election of President Obama and the passage of the multi-billion dollar ARRA—American Recovery and Reinvestment Act—included millions in support of child care and vocational rehabilitation funds for the blind and several multi phase transportation projects here in Buffalo.
I am pleased to report that despite the internal difficulties within the Senate, in the Assembly we were able to pass a number of significant pieces of legislation that I sponsored and/or supported:
The measure also restores $49.9 million to the Elderly Pharmaceutical Insurance Coverage (EPIC) program—which is designed to lower prescription drug costs for seniors with fixed incomes—and restores $2.8 million to the Medicaid program to restore "wrap around" coverage for drugs denied by Medicare Part D.
The Assembly also passed consumer protection legislation in the form of enhanced, "do not call" disclosure registry guidelines and enhanced protections against unwanted calls outside the hours of 8am and 9pm. In addition, the Assembly passed a number of bills; one of which would provide consumers a written "Debtors Bill of Rights" (A.271), another requires third party debt collection firms to submit a summary of the methods used to confirm the accuracy of debts it seeks to recover (A.3926), and another to require debt collection firms attempting to recover debts of a deceased family member to inform them that they are not legally obligated to pay off the debts of the deceased. (A.7889a)
EDUCATION
Early Childhood Matters
Education at an early age can directly affect the success of your child in the future. The Buffalo Public Schools' Early Childhood Department has provided some guidelines for what our children need to succeed in a literate world. Unfortunately, many of our children do not know how to read, or some of the other skills necessary for early childhood progression. When a child enters pre-K, he/she should know:
His/Her first and last name
The First and Last Name of His/Her Parent or Guardian
Address and Phone Number
Birthday
How to listen attentively to stories and the different parts of books
How to verbalize letters, numbers and basic words
Comprehension that words go on a page
How words accompany pictures
How to speak in complete sentences (attest to oral language development)
How to use language to express and describe thoughts, feelings and ideas
How to re-tell a story (sequencing)
Color recognition
In pre-Kindergarten, they are taught basic literary skills that lead to development and skills development. The literary skills taught in pre-K are:
Letter Recognition (knowing and verbalizing A,B,Cs)
Colors, Shapes and Number words
Phonemic Awareness (attributing rhymes, songs, poems and letter sounds)
Print Awareness (grouping letters to form words)
Beginning sounds
Identifying the meaning of content-specific vocabulary
Comparing and contrasting three elements in a story
Linking new experiences and vocabulary with prior knowledge
Applying new vocabulary in various contexts (transfer of learning)
Listening skills (following directions, routines, engaging in conversation)
Inventive spelling
All of these skills he/she should know before entering kindergarten. In kindergarten, children are learning how to expand and develop their language and vocabulary including:
Expressing ideas clearly
Listening with comprehension (understanding)
Use of letters to decode words
Recognize color words and number words (One to Ten)
Understand the use of the calendar (days and months of the year)
Reinforcement of the parts of a book (author, illustrator, cover, title page, print is read left to right)
Re-tell a story and identify characters (beginning, middle and end)
Understanding that writing conveys meaning (speech to writing)
A motivation to read
In order to ensure that these skills are being learned, you must reinforce this at home. If you have any questions please contact Betty Evans, Director of the Early Childhood Department at the Buffalo Public Schools at 716-816-3908.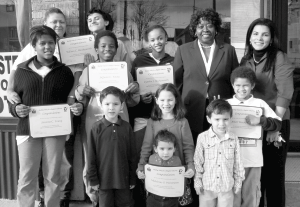 Last year's Summer Reading Challenge participants are featured in the picture: Tamia M. Davis; Albert Hawkesworth; Cynthia J. Hawkesworth; William C. Hawkesworth; Shaair McDuffie; Madeleine S. Weinmann; Javonna C. Young; and JaQuane C. Young.
PEOPLES-STOKES GETS REAL:
"Responsibility Begins at Home"
As a member of what some might say is the 'old school' way of thinking, that as a child you came home when the street lights came on, and that the village or community looked out for ALL the kids in the neighborhood, I feel the need to express some level of concern with today's youth.
Recent statistics in Buffalo concerning violence and homicide point to many young offenders often under the age of 21. Countless numbers of children are passing every week due to homicide, vehicular accidents, and assaults. There is a missing link as to how we can stop this growing problem and save our children and streets. The foundations of the family and the community have suffered greatly in the past couple of decades. I've had parents complain that the schools are not doing enough, and the schools complain that the parents are not doing enough, and others who believe that the government should provide the solution. However, the solution lies in communication and instilling discipline within our children. I am a firm believer that parenthood begins at home, and that at the end of the day, we are all to blame for our children not excelling in school.
Fathers, and parents especially, need to recognize that responsibility does not end at conception. I salute all the parents that are doing their part, working one and two jobs to make ends meet. We must rise to the occasion and set high expectations for our children, grandchildren, neighborhood children, etc. Not only does this help this generation surpass our successes, but it allows them the opportunity to set goals of their own. President Obama stated in a Father's Day speech last year that if we don't set high expectations and believe that we can achieve those goals, this mind-set will filter down to our children.
In my estimation, the Juneteenth Weekend every year is a huge success. The numbers of families, children, volunteers, and youth organizations that come out to celebrate is astounding. However, much to my dismay was the presence of too many young ladies who were inappropriately dressed, as well as many young men walking around without belts on their jeans. As a result of this I ask parents, "Parents, how do we get our youth to respect their elders, respect themselves, respect the rules of laws, and the authority of the public school system when we are not even able to have them dress properly in public?"
Mothers, fathers, and guardians please sit down with your children and talk to them; explain what proper public attire is. Another step is to monitor what they do, who they see, talk to, and how they act. Inability to follow simple rules of life inhibits one's ability to become a productive contributing citizen. If we are to be the great people that God created us to be; we must raise our children and prepare them to be more successful than previous generations.
HEALTH
A Prescription for Danger
Alarming Statistics
The Erie County Council for the Prevention of Alcohol and Substance Abuse stated that 1 in 5 teens tried prescription drugs to get high. More than three in five of teens say prescription pain relievers are easy to get from parent's medicine cabinets, relatives and friends. The top five reasons given for using prescription drugs is to (1) relieve pain or anxiety; (2) sleep better; (3) experiment; (4) help with concentration; (5) increase alertness.
Next to marijuana, the most common illegal drugs teens are using to get high are prescription medication, and they are most commonly abused by 12-13 year olds. It is reported that girls are more likely than boys to intentionally abuse prescription drugs with more emergency room visits, and higher rates of treatment admissions for dependence than males.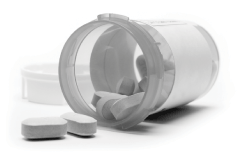 Parents and guardians talk to your kids about the dangers of prescription drug use which can result in death, or other serious complications.
For more information: please contact the Erie County Council for the Prevention of Alcohol and Substance Abuse at 716-831-2298.
FREE KIDNEY SCREENINGS
Saturday, November 7, 2009 • 9:00 am-5:00 pm
McCoy Convention Center
653 Clinton Street • Buffalo, NY 14210
People with diabetes or high blood pressure are encouraged to come for screenings.
Kidney Screenings are being provided by & in impart from:
The National Kidney Foundation of Western New York Blue Cross Blue Shield • Erie County Medical Center Independent Health • Sheehan Health NetworkCatholic Health Systems • Kaleida Health • P2 Collaboration
This event is being held by Assemblywoman Peoples-Stokes in collaboration with Senator Antoine Thompson.
H1N1 (Swine Flu) Update
The World Health Organization (WHO) announced on June 11th of this year that H1N1 has reached a global pandemic level. This declaration was made on the basis the virus' geographic spread and does not reflect an increase in the severity of the outbreak. This virus was first detected in people in the United States in April 2009. The virus is spreading from person-to-person much the same way as the regular flu does.
In seasonal flu, there are certain people that are at a higher risk of serious flu-related complications. This includes people 65 and older, children younger than five years old, pregnant women, and people of any age with certain chronic medical conditions such as asthma, and diabetes. One thing that appears to be different from the seasonal influenza is that adults older than 64 years do not yet appear to be at increased risk of H1N1-related outbreak complications. The CDC is conducting laboratory studies to see if certain people might have natural immunity to this virus, depending on their age.
Ways to avoid getting the H1N1 virus:
Wash your hands often. You are able to acquire the virus by touching something with the flu virus on it. It is important to wash your hands to avoid the spread of the virus to you or others.
Try to avoid being around people who are coughing, sneezing, or have other flu like symptoms.
Avoid recreational water venues that don't contain the recommended CDC levels of disinfectants and chlorine, especially where someone is coughing and sneezing, and could potentially be contaminating the water.
Follow public health advice regarding school closures, avoiding crowds and other social distancing measures.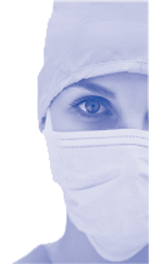 Signs of the virus to watch out for:
Fever, cough, sore throat, runny or stuffy nose, body aches, headache, chills, and fatigue. Some also report vomiting and diarrhea.
What you do if you get sick:
Go to your health provider if you have the above symptoms and avoid being around other people.
Drink lots of fluids
Consult http://www.cdc.gov/h1n1flu.htm for more information on warning signs of severe illness.
A NEW OPPORTUNITY TO LEAD...
Peoples-Stokes Elected State Director for Foundation for Women Legislators
As a member of the New York State Assembly's Women's Legislative Caucus, Assemblywoman Peoples-Stokes was recently elected the State Director of the National Foundation for Women Legislators. By accepting the State Director position, she takes on liaison and communications responsibilities between women elected officials in New York State and their counterparts across the nation.
"I am honored that the members of NFWL have asked me to serve as their representative in New York and thrilled to have the opportunity to strengthen our network within the state. I look forward to working with the NFWL to create stronger bonds among New York's women elected officials."
The mission of the NFWL is to provide strategic resources to women leaders for leadership development and effective governance through conferences, seminars and other educational materials to foster relationship and networking on both the state and federal levels.
FINALLY!
Demolition of Kensington Heights
On June 30th, 2009, Assembly Speaker Sheldon Silver and I joined the residents of Buffalo's East Side community for the commencement of the demolition work at the long-abandoned Kensington Towers housing project. The demolition is funded with a $5 million Assembly grant and will allow for the construction of Heritage Heights, an assisted living retirement community. The development is an important step in revitalizing the East Side neighborhood and providing hundreds of much-needed jobs in the surrounding area.
After two years of planning for the demolition of Kensington Towers, we can now plan for the building of a continuing care community. Data has shown that senior living is in serious demand across the region as our population continues to age. I am not alone in expressing joy that this day has finally come; to eradicate the eyesore that has plagued our community for over 30 years. This is a start towards an economic resurgence for Buffalo which can not be completed without the development and beautification of the eastside's landscape. When we presented BMHA with a $5 million check in November 2007, many residents were overjoyed. I am proud that HLM Holdings and BMHA are moving towards keeping that promise to the citizens of this community.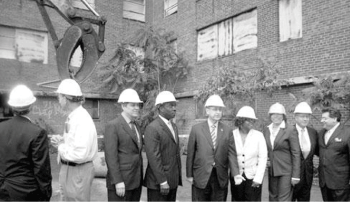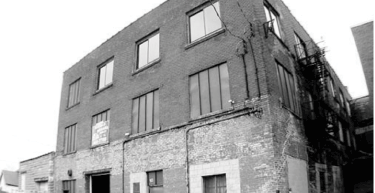 New Tax Credit Encourages Investment in Buffalo
Assemblywoman Peoples-Stokes announced that the Governor signed into law the Historic Rehabilitation Tax Credit, that she supported that provides tax credits to individuals, organizations and businesses for rehabilitating structures on the National Register of Historic Places (A.9023).
In order to qualify for the tax credit, the structure must be in a geographic location where the residents' median income is below the state average. The tax credit will attract people to take another look at neighborhoods that they might not have otherwise invested in.
"This law will help breathe new life into Buffalo's distressed neighborhoods by providing an incentive to invest in areas with historic buildings that are deteriorating and where communities are in need of revitalizing. A recent economic impact study conducted by HR&A Advisors of New York projects that the rehabilitation tax credits will stimulate over $500 million of economic activity in New York State and create nearly 2,000 jobs over the next five years.
The new law builds on New York's existing rehabilitation tax credit of 2006 by also:
Increasing over five years the cap on the commercial credit value from $100,000 to $5M and the residential credit value from $25,000 to $50,000 beginning in 2010.
Targeting the credit to "distressed" areas—identified as a specific area whose income is equal to or less than 100 percent of the statewide median family income.
Increasing the share of qualified rehabilitation costs that commercial property owners can claim for the credit from 6 percent to 20 percent; and
Enhancing the financial incentive for borrowers by making the credit refundable for taxpayers with incomes below $60,000.
"Buffalo has a wealth of historic properties, estimated at over 400 properties, some of which have been overlooked and are awaiting their time to shine again," Assemblywoman Peoples-Stokes stated. "The splendor and magnificence of our structures need to be restored, which will unite our past with our present and future and help cultivate further appreciation for our history and culture."