March, 2003
Dear New Yorker:
I want to introduce you to The Public Eye, which will highlight my activities as the Chair of the NYS Assembly Committee on Oversight, Analysis and Investigation on a regular basis.
As you may know, the Committee's mission is to review the implementation and the adequacy of laws and programs to ensure compliance by the public and government agencies. Through its monitoring and investigative activities, it seeks to determine whether programs are operating as required and whether funds allocated for programs are spent effectively, efficiently and in accordance with legislative intent. In the past, some of our projects have included water security (the topic discussed in this issue), adult homes, State agency procurement, information technology, and children's product recalls.
As I move forward, I hope to hear from you about suggested areas that the Committee could look into. I am not promising that the Committee will always pursue your suggested topic – it may not always be possible to do so. However, I do promise that I will give your request my utmost attention and consideration.
Feel free at any time to reach out to my office with your thoughts, your ideas, and your requests. You can reach me at any of the addresses noted below. Also, please regularly check this Assembly website for future Public Eye postings.
I look forward to sharing with you information about the Committee's activities and I welcome your input at any time.
Sincerely,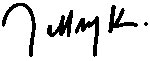 Jeff Klein
Chair, Committee on Oversight, Analysis and Investigation
---
| | |
| --- | --- |
| | Klein's Bill, A.10155-A, was the only major piece of anti-terrorism legislation to pass both houses and be signed into law in 2002. |
In March of 2002, Assemblyman Jeff Klein (D-Bronx) introduced bill A.10155. On August 13, 2002, the Governor signed this bill into law. While not greeted by much public fanfare, this major law was significant for two reasons. First, it helps prepare local water suppliers and the State for the possibility of a terrorist attack against the State's water supplies. Second, it was the only major piece of anti-terrorism legislation to pass both houses and be signed into law in 2002.

The passage of this major legislation followed the May 2002 release of results of an investigation that Assemblyman Klein undertook as Chair of the Assembly Committee on Oversight, Analysis and Investigation. Klein's investigation found that security at New York City's water supply fell short of 21 Federal and State security recommendations.

Over the course of this investigation, staff visited water facilities located in and around New York City to document and photograph facilities. In order to get a realistic assessment of how easily potential terrorists could locate water infrastructure facilities, committee staff utilized publicly available maps and documents as well as conducted physical reconnaissance. Investigators were able to locate facilities in each of the five boroughs. "What was really startling was just how easy it was to find these facilities, and observe very obvious weaknesses," said Klein.

Citywide, 60% of facilities had implemented less than half of the security recommendations. The highest positive rating of any facility was less than 62%, with two facilities scoring lower than 31%. Citywide, failures outweighed compliance 55.4% to 44.6%.

Klein said in his May release that the EPA had suggested community watch organizations be utilized in defending against terrorism. Klein urged the City to help set up community watch organizations around critical water facilities, saying "Who knows the community better than its residents?" He went further and suggested that community members could "act as eyes and ears" for facilities and upgrade security without costing millions.

In a victory for his constituents, residents of the five boroughs, and upstate communities that host New York City's reservoir system, Klein saw his advocacy come to fruition when the New York City Department of Environmental Protection (DEP) announced on December 12, 2002 the start of "Water Watch." This community outreach program will assist DEP's environmental police in monitoring the safety of the Agency's water supply facilities both in-City and in the upstate watersheds.

In December 2002, DEP Commissioner Ward concurred with Chairman Klein's findings by saying "I am asking everyone to be the 'eyes and ears' of the Department's Environmental Police... Residents who live near our in-City facilities and recreational users of our upstate watershed areas are most likely to observe suspicious, unusual or dangerous activity." In the interest of making sure the program is a success, Chairman Klein said that any questionable activities should be reported to the Water-Watch Hotline at 1-888 H20 SHED (426-7433).

Chairman Klein continues to work cooperatively with NYC DEP and State officials to ensure that New York City's water supply and the communities that provide New York City with its water supply are as secure as possible against the threat of terrorism.