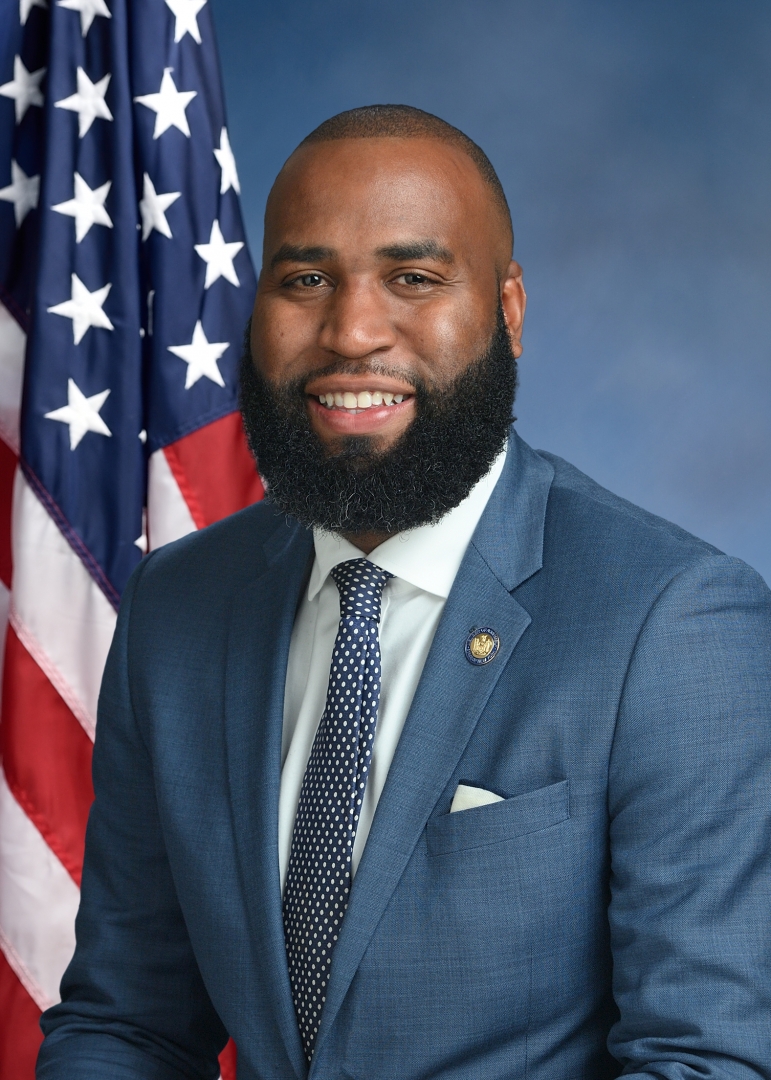 Diana C. Richardson is a lifelong Brooklyn resident, the daughter of immigrants, a committed public servant, and a fearless leader. She has proudly represented Brooklyn's 43rd District as a Member of the New York State Assembly since 2015. Ms. Richardson was the first elected official in New York to run her campaign without corporate, PAC, or real estate contributions. Since then, the trend she started has become the norm in New York.
Ms. Richardson's core focus is to continue to find sustainable ways to establish progressive legislation for individuals throughout the State of New York and build opportunities for those throughout the 43rd Assembly District.
In her time representing the 43rd Assembly District, Ms. Richardson has led numerous projects and initiatives. Under her direction, the office has provided various partnerships with local community-based organizations, over 50 internships, and multiple volunteer opportunities to high school and college students.
Ms. Richardson recognizes the importance of a multifaceted approach to community enhancement and development. Since her election in 2015, she has championed issues such as housing, criminal justice reform, education, and healthcare. Each year in office, she has been able to move the needle in the fight for a better quality of life for the 43rd Assembly District residents. Whether that be joining the fight to raise the minimum wage to $15 per hour in 2015; or fighting to get funding for the central Brooklyn cure violence programs in 2016; or awarding 1 million dollars to the public schools in her district to fund capital and technology improvements that would create a more equitable educational environment for our students and their teachers in 2018; or leading the fight to pass the Housing Stability and Tenant Protection Act (HSTPA) of 2019, Ms. Richardson is on the frontlines.
This conviction for public service runs through Ms. Richardson's veins. This conviction led her to pursue a degree in Public Administration at Medgar Evers College, and later obtaining a Master's in Public Administration at Baruch College at the City University of New York. Her passion for community empowerment led her to serve as Director of Constituent Affairs in the New York State Senate.
Ms. Richardson later used her advocacy skills to serve as the Strategic Partnership and Education Director at Boys Town New York, a national youth and family service organization. Currently, in the New York State legislature, she is a member of the Assembly Standing Committees of Banks, Corporations, Authorities and Commissions, Education, Labor, Mental Health, and Small Business. In addition, she sits on the Black, Puerto Rican, Hispanic, and Asian Legislative Caucus, the Women's Legislative Caucus, and the Task Force on Women's Issues.
Most recently, Ms. Richardson was appointed to Chair the Commission on Government Administration by Speaker Carl E. Heastie.
Ms. Richardson remains steadfast in her effort to stay unapologetic and unafraid!