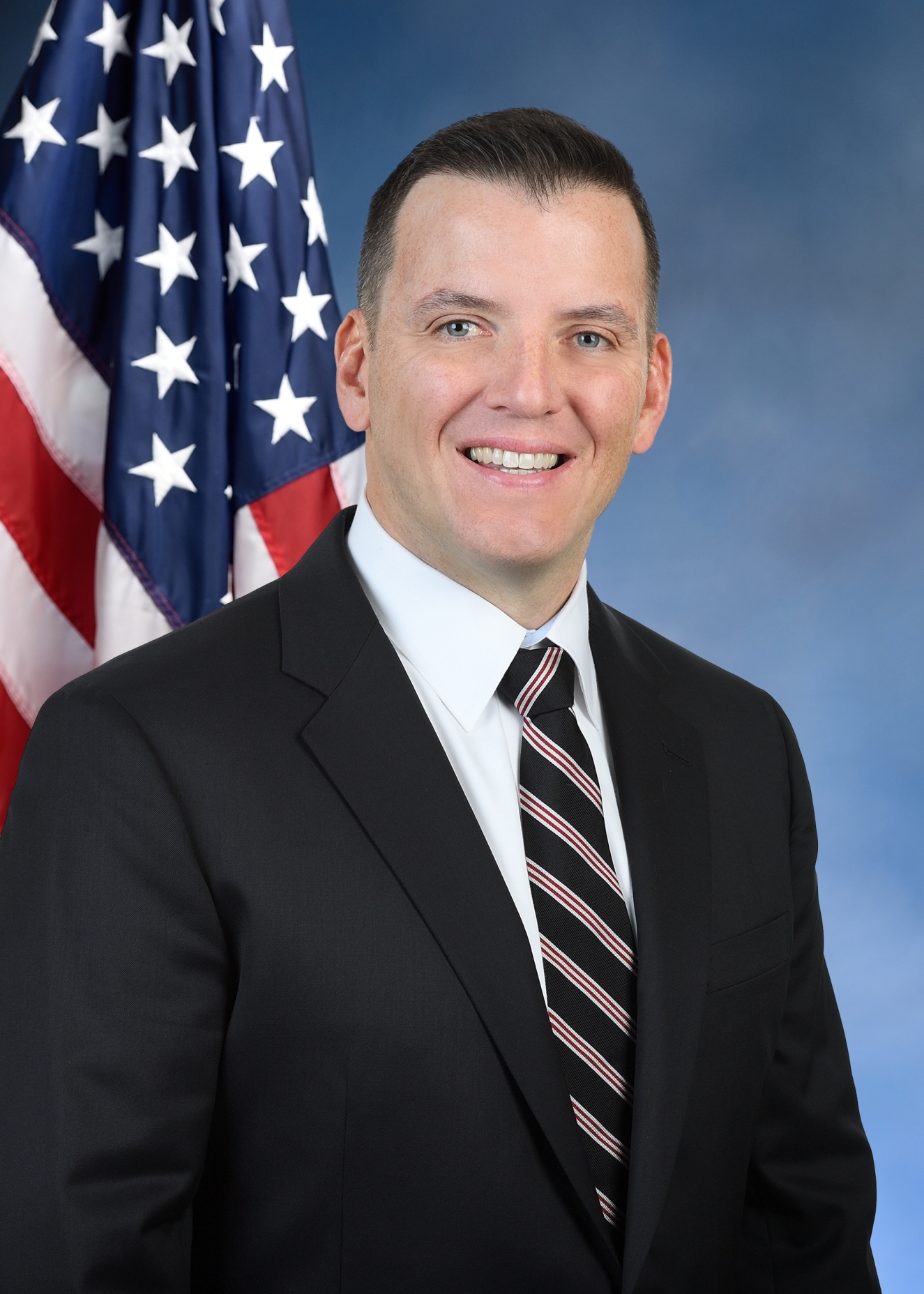 Kenneth Paul Zebrowski is a Member of the New York State Assembly representing the 96th District in Rockland County. He was first elected in a special election on May 1, 2007 and was re-elected in 2020 to his 8th term. He chairs the Committee on Governmental Operations.
Assemblyman Zebrowski lives in the Town of Clarkstown with his wife Clare, a Certified Registered Nurse Anesthetist, daughter Reagan, son Kenneth Patrick and daughter Norah. Ken graduated from Clarkstown Schools before receiving his Bachelor of Arts, Magna cum Laude, in Political Science from the State University of New York at Albany and his Juris Doctor degree from the Seton Hall University School of Law. He previously served in the Rockland County Legislature and has been a practicing attorney in Rockland County.
During his years of service in the State Assembly, Ken has been one of the most prolific legislators, passing significant legislation that has improved the lives of New Yorkers. In 2013, Ken authored and passed a Hepatitis C testing bill that was the first of its kind in the nation and served as a template for numerous other states. The bill has led to the testing of thousands of New Yorkers, enabling them to get treatment for this life-threatening disease. Ken was the author of the full-day kindergarten funding bill that achieved full-day kindergarten for North Rockland and puts a full-day kindergarten program in reach for the entire state. He has also been a staunch advocate for fully funding full-day prekindergarten programs outside of New York City, which has continued to receive greater funding each year.
As a reform minded legislator, Ken has sponsored bills to clean up government, fight corruption and protect victims. In 2018, he was the sponsor of a bill that passed in the State budget to bring transparency to previously unregulated "dark money" internet ads and 2019, he authored a law that requires all campaign material to include "paid for by" disclosures and sponsored a law that prevents LLC's that own real estate from hiding the identity of their members.
He also authored and passed a bill to establish the new crime of criminal sexual coercion to protect New Yorkers from inappropriate retaliation and abuse. Working closely with domestic violence survivors, Ken has turned their stories into legislation. Ken has authored and passed laws that allow domestic violence survivors additional time to sue for civil damages and expands the criminal complaint filing process to any police department in the State.
Currently, Ken is the sponsor of two major environmental bills, one that reforms New York's procurement process to curb deforestation and another that bans the use of PFAS chemicals that are polluting our drinking water.
In January of 2020, Ken was appointed the Chairman of the Committee on Governmental Operations. As Chair, Ken helps guide the Assembly in the areas of governmental reform, lobbying laws, crime victims, human rights, the executive law, the rights of the physically challenged, state procurement, the Freedom of Information and Open Meetings Law, public lands and buildings, and the organization and operation of the executive and legislative branches of State government. In 2021, during the COVID-19 health crisis, Ken partnered with Speaker Heastie, to author and negotiate a roll back of the Governor's emergency powers in order to re-establish legislative, municipal and public input. In 2022, he was appointed as the Assembly chair of LATFOR, the task force charged with redistricting.
Ken also proposed technological modernizations to the Open Meetings Law and the bill language he authored passed as part of the State Budget in 2022. He currently sponsors a major bill that is working its way through the legislature that revamps the Secretary of State's code enforcement powers to protect citizens. Additionally, as Chair of the Committee he has worked with his colleagues to usher through bills that have reformed state procurement to fight climate change, modernized the notary public statute, prioritized volunteer firefighter recruitment and retention, made the criminal justice system more fair and transparent, reformed the regulatory process on job impacts, better served the disabled and addressed sexual harassment.
Ken previously served as the Chairman of the Committee on Banks where he led the charge to protect consumers, passed legislation to regulate the student loan industry, worked to foster community and state-chartered banks, and dealt with the changing legal structure surrounding emerging financial products and the Fintech industry. Specifically, Ken protected student loan borrowers with new regulations on loan servicers, ensured NY was compliant with federal "Dodd-Frank" reforms related to real estate appraisals and most recently, after his Chairmanship, authored and passed, a landmark commercial financing law that established transparent and uniform disclosures for commercial lending products. He also authored the bill that transitioned New York contracts off of the LIBOR benchmark interest rate providing critical stability to countless financial contracts.
Each year during the State budget process, Ken works with coalitions of legislators to achieve real results for New York families. In past budget cycles Ken has been a leader on initiatives to cap the Medicaid costs of County governments, prevent reductions and changes to the STAR property tax relief program, restore the GEA cuts and increase funding to schools, secure additional pre-kindergarten slots and protect Rockland businesses from losing tax incentives.
While working on significant statewide legislation, Ken has also been a strong advocate for Rockland County and its unique issues. There is no stronger voice against irresponsible development and illegal housing. Ken's dogged advocacy has exposed illegal building and fire code practices throughout the County that puts people's lives and home values at risk. His efforts have overhauled the school inspection process; implementing both regulatory reforms and legislative changes that ensure school buildings are inspected and administrators are held accountable. He has passed a package of laws that fight illegal housings, including a law that increased penalties for illegal building conversions that lead to injury or death and another that mandates a minimum daily fine for dangerous conditions that sit unmitigated. He achieved a toll freeze/discount for Rockland commuters over the new Tappan Zee/Mario M. Cuomo Bridge and has aggressively fought for investments and reforms of the MTA and NJ Transit who too often ignore West of Hudson commuters.
Ken co-authored the bill that set up a deficit financing program, with annual Comptroller review, to help Rockland County get out of a $96 million deficit and established the most stringent oversight in NY State over the East Ramapo School District. He has also authored and passed bills for Rockland County school districts and taxpayers that have dealt with unique tax certiorari challenges and tax shifts. Some additional examples of his efforts to improve Rockland's economy and foster job creation include: adding Rockland to a manufacturing tax incentive program, reforming regulations in the craft beer industry to foster Rockland's growing brewers and opposing the MTA payroll tax. Ken has been successful in securing significant funding for Rockland County municipalities and not for profit agencies. This funding has fixed Rockland's infrastructure, assisted the developmentally disabled, improved animal welfare, fostered inclusion and diversity, protected the environment, increased recreational and cultural opportunities, preserved our history and promoted public safety.
2022 Committee Membership: Chairman Committee on Governmental Operations; Member Committees on: Rules, Ways and Means, Judiciary, Government Employees, Ethics.
Past Committee membership includes: Codes, Labor, Environmental Conservation, Libraries and Information Technology.
The 96th Assembly District includes the entire Towns of Clarkstown and Haverstraw and a portion of the Town of Ramapo.