Assemblywoman Galef Hosts New York State Senator David Carlucci on Her "Speak Out" Television Show
May 22, 2013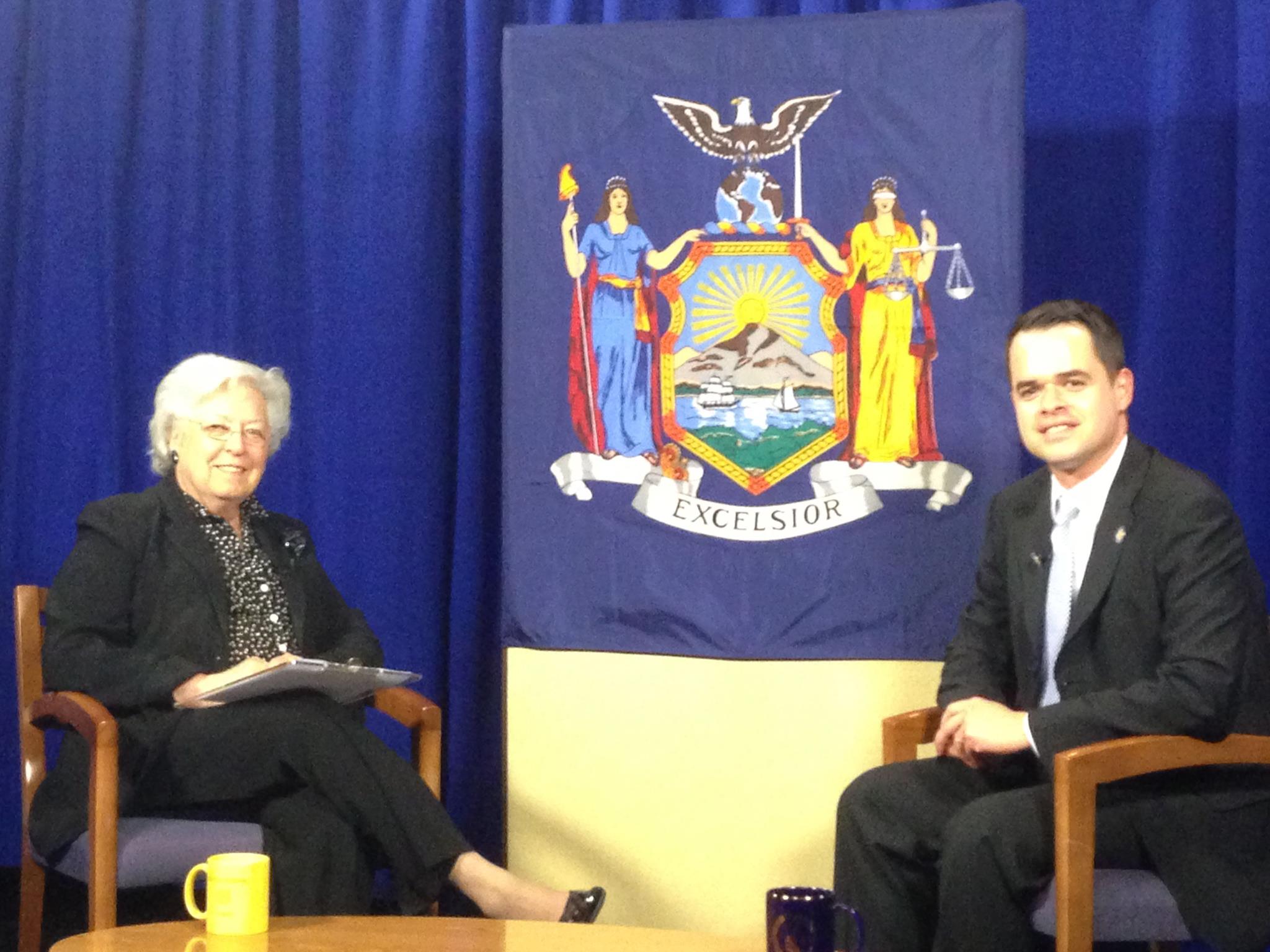 Assemblywoman Galef is joined by New York State Senator David Carlucci on her television show "Speak Out with Sandy Galef."
Assemblywoman Sandy Galef is joined by Senator David Carlucci of the 38th New York State Senate District, on her latest episode of "Speak Out with Sandy Galef."
Carlucci, who is the former clerk of the Town of Clarkstown, discusses how his past as a clerk impacts his current leadership style through ways such as his continuous use of a mobile office. Carlucci explains how he uses his mobile office to travel around to various places, especially supermarkets, so his constituents who normally don't have the time to mail or call him can still have a chance to talk to him about their issues.
The Senator's mobile office has given him some ideas for legislation that include bills that he and Galef have worked on together. Along with the mobile office, Carlucci has recently opened up another office in Ossining so, as he puts it, "nobody has to cross a bridge to see their state senator."
Carlucci, however still has to cross the Tappan Zee Bridge in order to traverse his district so he sees firsthand the issues associated with the bridge replacement project. The Senator discusses what he has learned through meetings with transportation task forces and what he feels must be done with the bridge. Carlucci also discusses with Galef some of his proposed legislation that he feels will benefit the local communities as well as the state as a whole along with which legislation he feels has worked and which has not worked.
"I am very glad that Senator Carlucci was able to join me on my show. It is important for people to be able to get to know their elected officials," said Assemblywoman Galef. "I hope that my constituents will watch this show to gain a better insight into state government, Senator Carlucci's priorities, current issues he is working on, and how we will continue to work together going forward."
Tune in to cable television on the following days and times to learn more.
"Working with Senator Carlucci" airs as follows:
Cablevision
Airs: May 29 & June 5, 12, 19
Ossining and Peekskill airs on Channel 15: Wednesday at 8:00 p.m.
(Briarcliff, Ossining, Scarborough, Buchanan, Cortlandt, Croton, Garrison, Montrose, Peekskill, Philipstown South, Verplanck)
Wappingers Falls airs on Channel 21: Wednesday at 8:00 p.m.
(Cold Spring, Philipstown North)
Yorktown airs on Channel 74: Wednesday at 8:00 p.m.
(Lake Peekskill, Putnam Valley)
Comcast
Airs: May 29 & June 5, 12
Carmel, Kent, Mahopac & Putnam Valley Channel 8: Wednesday at 7:30
Verizon FiOS Customers
Please check your local listings for air dates and times