Paulin is fighting for local Medicaid relief
The governor's local Medicaid relief proposal doesn't go far enough, saving counties $24 million in the next fiscal year – less than 1 percent of their Medicaid bill. The Assembly has a record of improving health care without asking local governments to pay the full tab. The Assembly has advanced plans for the state to assume a larger portion of Medicaid.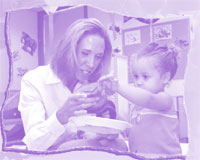 Fighting for our children's future
If the executive budget is approved, the amount of state aid schools receive won't keep pace with their increasing costs, forcing schools to abandon important programs.
The proposed budget would cap the amount of funding a school can receive for mandated expenses such as educating special needs children. Not only would this hamstring the schools financially, it would harm some of our most vulnerable students. The proposed budget would even restrict and defer building aid that many schools with increasing enrollments are counting on to pay for voter-approved expansion and modernization projects.