1.
Teach Children Key Information
Teach your children their full name, address, phone number with area code, parents' names and work phone numbers. Also teach them how to make an emergency call to you or 911 from a pay phone.
2.
Teach Children Who Is Safe
Children should be taught at an early age what type of "stranger" is okay to ask for help when they are lost or frightened. Good examples are: a mother with children, a clerk in a store, or a uniformed police officer.
3.
Know Where Your Child Is Going
Children should always inform you before they go anywhere. As a parent, ask the questions: who, what, when, . where, why?
4.
Teach Children About the Buddy System
Never let your children go anywhere alone. Remind them that there is safety in numbers and they should always use the buddy system.
5.
Don't Let Children Be Lured In
Children should be taught not to go near cars or be enticed by adults asking for directions, asking for help finding a lost pet, claiming that their parents are in trouble, or that they will take them to mom or dad.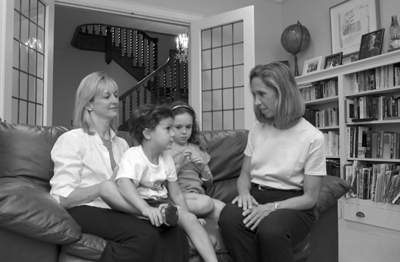 6.
Develop a Password System
Children can be very trusting of adults, especially adults who they may be somewhat familiar with. It is critical that you and your children have a password system. Share the password only with your child, family members and trusted friends and arrange that any adult who tries to accompany them must have the password before they will go anywhere with them.
7.
Reinforce Safety Skills
Parents should seize every opportunity to reinforce safety skills. If an incident occurs in your community, speak frankly about it and use this time to discuss and re-emphasize the safety rules with them.
8.
Take the Initiative to Be Informed
As a parent, be informed by knowing where the child predators live in your neighborhood. For more information, call 1-800-262-3257 or visit the state Sex Offender Registry Web site at: http://criminaljustice.state.ny.us/nsor/.
9.
Know How to Report Your Missing Child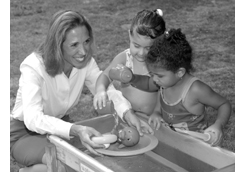 Time is a very critical factor in abduction cases. When you cannot find your child, you should immediately call your local law enforcement and provide your child's name, date of birth, height, weight, and any distinctive marks such as eyeglasses, braces or scars. Request that your child's information be immediately entered into the National Crime Information Center's Missing Person File, and call the National Center for Missing & Exploited Children at 1-800-THE-LOST.