Bill to Help Create
Cutting-Edge Jobs
Assemblyman Bill Magnarelli announced Assembly passage of legislation he sponsored creating a commercialization assistance fund as a part of the New York State Foundation for Science, Technology and Innovation.
The bill was designed to coordinate scientific and technological advancements made by academic research institutions in New York State with entrepreneurial initiatives to encourage economic growth.
"We Don't Want Educated People To Have To Leave The State In Order To Make The Most Of Their Talents And Abilities."


"Science and technology are critical parts of the global economy," Magnarelli sad. "New York needs to make the most of advancements being made right here in our state, and this legislation will help us create jobs that will allow us to capitalize on these cutting-edge developments."
The New York State Foundation for Science, Technology and Innovation (NYSTAR), supports technology development, innovation and commercialization leading to economic growth in New York State.
NYSTAR aims to make New York a national leader in high-technology academic research and growth. Grants awarded by the new fund would help small businesses in particular get a foothold in the all-important research and development milieus.
"New York is home to world-class public and private research centers poised to become powerful economic development engines that can create high-tech jobs and opportunities in New York," Magnarelli said.
"Our university and academic centers prime the scientists and inventors of tomorrow, and it benefits us all to provide these innovators with outlets for their research right here in New York State. We don't want educated people to have to leave the state in order to make the most of their talents and abilities.
"Stimulating the economy and creating jobs in Central New York is one of my top priorities," Magnarelli said. "This commercialization assistance fund would be a very useful tool in building a strong economy supported by rewarding, good-paying jobs. I urge the Senate the pass my legislation so we can put this fund to work for us."
"I have continually supported Syracuse University's Center of Excellence, and to date have helped secure over $40 million in state funding for the Center. The necessary collaboration between businesses and academic institutions is KEY TO THE ECONOMIC PROSPERITY HERE IN SYRACUSE AND CENTRAL NEW YORK and undoubtedly become a hub of continued research and collaboration."
Magnarelli pictured speaking at the Syracuse University Link+ Center Dedication Press Conference on Friday, April 25.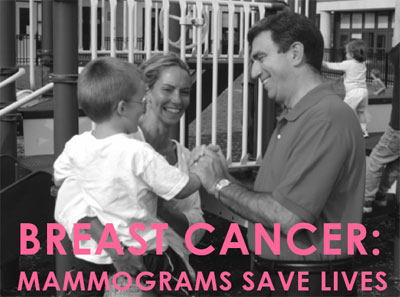 Assemblyman William B. Magnarelli encourages all Central New York women to have a potentially life-saving mammography. Launching an awareness campaign entitled "May is Mammography Month," Magnarelli hopes that enough attention will be drawn to early detection practices.
For more information on
the program, contact
Onondaga County
at 315 435 2225.
"This is one of the single most important screenings any woman can do for her health," Magnarelli said. "Early detection leads to more effective treatment."
According the American Cancer Society, mammography is the single most effective method of early detection, since it can identify cancer several years before physical symptoms develop. In turn, early detection leads to more effective treatment and longer survival rates. "Mothers, daughters, grandmothers, aunts and friends, should encourage each other to get mammograms this month," Magnarelli said. "Mother's Day is a great reminder to schedule a mammogram for you or someone you love."
For uninsured women, the Partnership for Healthy Living is a statewide program that provides low cost or no cost mammography services. In Onondaga County, all of the major hospitals participate in this program by providing a few days each month for these mammograms for which the hospitals receive some or no payment from the County. Since the hospital at which these mammograms are provided rotates each month, on average, each hospital takes a turn every four months.
SUMMER READING CHALLENGE
Every year the New York State Assembly hosts a Summer Reading Challenge, encouraging parents and children to read together.
"Summer vacation is a perfect time read," Magnarelli said. "Whether you're on the beach or a car traveling with your family, pick up a book and explore."
The New York State Assembly helps children and parents pick up the reading habit through its annual Summer Reading Challenge program. To earn a New York State Assembly Excellence in Reading certificate, children must read with a parent for 15 minutes a day for at least 40 days during July and August.
"Books connect students to knowledge," Magnarelli said. "Reading matters. Children who read have a better command of language, can better analyze, think and cope in our increasingly complex world."
For more information on participating schools and libraries, please contact 315 428 9651.
CUT OUT THIS BOOKMARK FOR YOUR SUMMER READING!