Caring for Western New York Seniors
Assemblyman Hawley considers bills on the Aging Committee that cover an array of topics affecting the senior citizen population including real property taxation, health care, and community based services. In this committee, Assemblyman Hawley has proven his dedication to providing an affordable way of life for Western New York seniors. Assemblyman Hawley supports: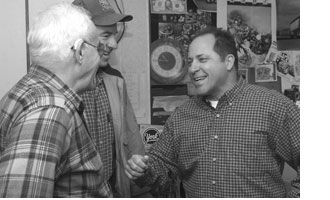 A real property tax reduction to allow seniors to keep the homes they worked so hard to build

An income tax deduction of up to $1,000 to ease the burden of prescription drug costs for every senior with an income of $60,000 or less

A tax rebate of up to $200 to help defray home heating costs.