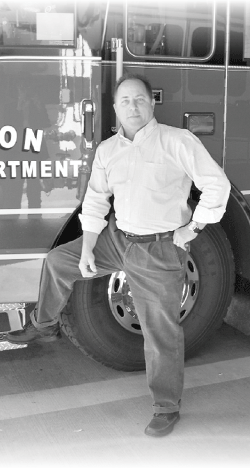 Assemblyman
Steve Hawley
Delivering The Change Western
NY Deserves
There are approximately 97,000 volunteer firefighters in NYS, making up 95 percent of our state's firefighters. To help further protect our communities and support our volunteer firefighters, our Assemblyman, Steve Hawley, helped create Assembly Minority Regional Forums on Volunteer Firefighters & Emergency Services Providers, the first task force of its kind.
Steve Hawley brought the task force right to the 139th Assembly District so legislators could hear directly from volunteer fire departments and emergency responders about the key challenges facing this industry in Western New York.
As a result, Steve Hawley:
Partnered with our local colleges to create the Volunteer Firefighter & Emergency Responder Scholarship. The landmark program has created 20 scholarships at Genesee Community College worth $500 each toward tuition at any of their campuses. Additionally, GCC created a special full-tuition scholarship to be awarded to one member of the Batavia Volunteer Fire Department annually.
Sponsored Assembly Bill 1090: Enacts the Volunteer Firefighter & Ambulance Worker Protection & Incentive Act of 2009 to provide first responders with incentives and rewards to foster recruitment.
Sponsored Assembly Bill 1611: Provides an income tax credit for volunteer first responders of up to $1,000.
Sponsored Assembly Bill 5875 to save fire departments training costs by exempting firefighters, who drive fire vehicles, from commercial drivers' licensing requirements.