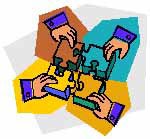 FOR RELEASE: IMMEDIATELY, April 21, 2009
CONTACT: Laurie Ammerman, (518) 455-5073
Assembly Minority Conference Hosts Albany Autism Awareness Forum
Event examines autism's effects on NYS residents
Assemblymen Greg Ball (R,C,I-Patterson), George Amedore (R,C-Rotterdam) and Tony Jordan (R,C-Jackson), Co-Chairmen of the Assembly Minority Regional Forums on Autism Awareness, were joined today in Albany by Assembly Minority Leader Brian M. Kolb (R,I,C-Canandaigua) and their colleagues to hear testimony from concerned parents, caregivers and autism advocates about their experiences with the disorder.
"Autism hits home for so many families across our state," said Assembly Minority Leader Brian M. Kolb (R,I,C-Canandaigua). "Our Conference is bringing these regional autism awareness forums across the state to listen to families, friends and caregivers of those living with autism and gather information about how the state Legislature can best provide New Yorkers a measure of relief. We felt it was important for their message to be heard clearly here in Albany," Kolb stated.
Autism occurs in all racial, ethnic and socio-economic groups and is four times more likely to occur in boys than in girls. According to the U.S. Centers for Disease Control, one in 150 children may be afflicted with autism.
"Families trying to meet the requirements of their special needs children are particularly hard-hit by an antiquated and slow-moving state government," said Ball. "We are holding this forum to continue a grassroots dialogue to help improve current laws and develop and jumpstart new legislation to help families with children affected by autism, particularly on extending and expanding insurance coverage."
"It is important to meet regularly with advocates to keep abreast of new developments into the causes, care and cure for autism," said Amedore. "Parents, caregivers and educators are our greatest resources and I will continue to value their insight as we look to create lasting solutions to properly address this critical issue."
Nationally, the number of children diagnosed with autism has increased by 500 percent over the past ten years. In New York State alone, the Office of Mental Retardation and Developmental Disabilities serves 16,000 individuals with autism.
"The increase in instances of autism over the last decade is overwhelming," said Jordan. "We, as government officials, must do everything in our power to deal with this matter. Often, parents and advocates feel that their cries for help fall on deaf ears. That's why we are here today, to listen and address the concerns of New Yorkers affected by autism."
"As we witness a frightening increase in the number of kids that are being diagnosed with autism, we are being confronted with a major challenge, and parents and kids on the spectrum are facing a life of anguish," said Assemblyman Joel M. Miller (R,C,I-Poughkeepsie). "It is our responsibility to help those families and children by seeking every bit of information we can that would help us uncover causes, provide prevention, assist with treatment and help those affected in every possible way."
The lawmakers heard from State Senator Roy McDonald and representatives of the Autism Society of America, F.A.C.E.S. of New York, Autism United, Living Resources, The School of Education at Syracuse University, Schenectady ARC, Long Island Advocacy Center, Autism Speaks and Southern Adirondack Independent Living Center, among others.
"Autism affects large numbers of people from throughout New York State. We must continue our efforts to understand the disability so we can work to improve the lives of those affected by autism," said Assemblyman Fred W. Thiele, Jr. (R,I,C,WF-Sag Harbor), Ranking Minority Member on the Assembly Education Committee. "The forum today is a valuable tool for our conference to gather information from the constituents most affected by this issue."
"Through these forums, our conference is seeking to understand what we can do to improve the quality of life for autistic individuals," said Assemblyman Andrew Raia (R,I,C-East Northport). "This discussion will provide us with the knowledge to draft useful legislation and make sound policy decisions."
"It is inspiring for me to meet with these advocates and parents of autistic individuals," said Assemblywoman Teresa Sayward (R,I-Willsboro). "It is heartening to listen to people from so many different backgrounds who have come together to discuss their needs. As an assemblywoman, I will do all I can to address their concerns."
Autism Spectrum Disorders (ASDs) are developmental disabilities that cause impairments in social interaction and communication, with the presence of unusual behaviors and interests. Many people with ASDs have different ways of learning, paying attention and reacting to various situations. The cognitive abilities of people with ASDs can vary from the gifted to the severely challenged. An ASD can begin before the age of three and lasts throughout a person's life.
"I want to thank each parent, professional and advocate who took the time to travel to Albany today," said Assemblyman Tom McKevitt (R,C,I-East Meadow) Ranking Minority Member on the Assembly Mental Health Committee. "It is important to give all families the tools they need to help their children progress to their full potential. This forum was a good first step toward that end."
"As the grandmother of a teenage boy with Asperger's Syndrome, I understand the joys and frustrations that families of children with autism face," said Assemblywoman Janet L. Duprey (R,I,C-Peru). "I am happy to listen to the parents and health care experts who joined us today and I will use their input and expertise to craft legislation that will give autistic children the tools they need to reach their goals and live up to their full potential."
"As the father of a special needs child, I have an understanding of the struggles faced by parents with autistic children," said Assemblyman Marc Molinaro (R,C,I-Red Hook). "Listening to the professionals that have so generously shared their knowledge and expertise and then to hear directly from the families that face the difficulties that autism can bring on a day-to-day basis is so valuable. When developing legislation that is aimed at addressing the issues of autism, it is best to ask the very people we intend to help. This has truly been an eye-opening event for me."
"Every parent wants their child to develop a passion for learning, and the families of children with autism are no different," said Assemblywoman Jane Corwin (R,C,I-Clarence), member of the Assembly Committee on Education. "I look forward to working with the parents and experts I met today to make the public education system more responsive to the needs of children with autism and their families."
Additional forums will be held in Poughkeepsie and throughout the state. Information gathered at these events will allow the Assembly Minority Conference to craft a legislative package designed to improve the quality of life for autistic individuals and their families. For more information, please call the Assembly Minority Office of Public Affairs at (518) 455-5073.