Welcome to the New York State Assembly's Web Site
A Message from
Speaker Sheldon Silver

Our nation's founders could never have envisioned the scope and breadth of the opportunities the Internet would provide to a participatory democracy. Your representatives in the Assembly "The People's House," are excited to enhance the public's connection to state government by making this site available to you.
Sheldon Silver
Click here for Speaker Silver's full welcome message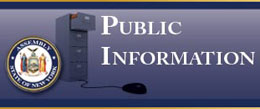 Instructions:
Type in
A
(for Assembly) or
S
(for Senate)
followed by a bill number
(e.g. "A100" or "S500").
For more legislative research options, go to
Legislative Information
.









Especially For Kids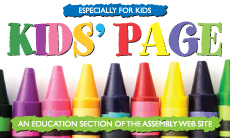 An education section of the Assembly Web Site
The Capitol Tour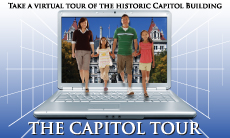 Take a
virtual tour
of the historic
Capitol Building
This Month in History
April 2014
- When the Dutch settled in colonial New York, they brought with them the belief that education had been key to maintaining the liberties they enjoyed back in Holland.
(
more
)