FOR IMMEDIATE RELEASE:
January 30, 2013

Speaker Silver and Members of Assembly Join Rabbi Rubin For Celebration of Tu B'Shevat, the Holiday of Trees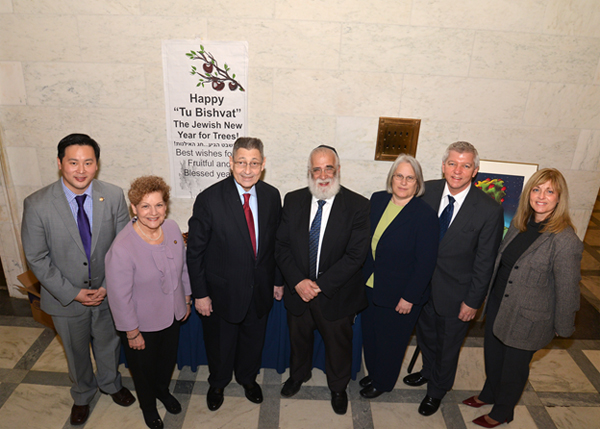 Assembly Speaker Sheldon Silver and Rabbi Israel Rubin (center) observe Tu B'shevat, a celebration of the Jewish New Year for Trees. Rubin, the dean of the Maimonides Hebrew Day School and director of the Capital District Chabad, hosts the annual event at the Capitol. Also participating in the celebration were Assemblymembers (from left) Ron Kim, Ellen Jaffee, Helene Weinstein, Kevin Cahill, and Michelle Schimel.