News from the
NYS Assembly Committee on
Governmental
Employees
Sheldon Silver, Speaker • Peter J. Abbate Jr., Chairman • Fall 2009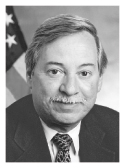 MESSAGE FROM THE CHAIRMAN
The Assembly Committee on Governmental Employees has jurisdiction over proposals pertaining to civil service requirements and regulations including the Taylor Law, ratifying state employee contracts, hearing procedures and civil service lists. The majority of the proposals pertain to public employees and the services they perform.
As every working person knows, this is the worst economic crisis that our nation and our state have seen since the Great Depression. Every working person also knows that it has never been more apparent than now how important it is to provide the taxpayers of New York State efficient and effective services during this crisis. Whether it is Police, Fire, Sanitation or EMS, we in the community depend on these working men and women every day to maintain vital public services. This newsletter is intended to convey the commitment of the working men and women across this state to ensuring effective and efficient services and the sacrifices that they made as we all share in the pain of this financial crisis.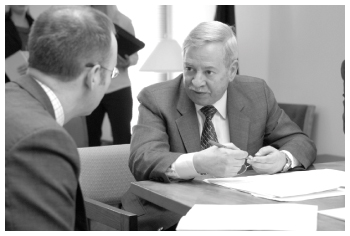 I would like to thank all the committee members and staff for their dedication and attention to the needs of our state's public employees. Additionally, I would like to thank the public employee organizations, their representatives and the many government officials whose input on legislation is invaluable.
If you have any questions or concerns about issues or legislation before the Committee, please do not hesitate to contact me.
Sincerely,



Peter J. Abbate, Jr.
Chairman
FAIR AND EQUITABLE PENSION REFORM
In these tough fiscal times, many localities and employers are seeking relief with regard to the cost of public employee benefits. At the recommendation of the Assembly, many state and local unions have begun to negotiate with the Governor's office and the Mayor to come to a compromise with regard to a new pension tier. Working men and women across the state have comprised a plan that would share the pain of this fiscal crisis and provide counties with the necessary relief needed to maintain property and school taxes at their current level. This plan will ensure that the workforce runs efficiently and effectively. The Assembly anticipates a finalized plan before the end of the year.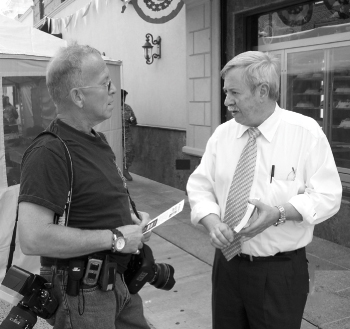 Over the course of this year, the Assembly negotiated several initiatives that would protect the health insurance benefits afforded to working men and women across the state. The most important initiative that is still being discussed is a taskforce created by the Governor under executive order 15, which would study protecting health insurance for the state's public employee retirees. This taskforce was created to establish ways to protect retirees' health benefits and identify cost-saving measures for localities. With the number of public employee retirees and beneficiaries who are receiving benefits rising to over 1 million individuals, and of the 1 million approximately 400,000 of them being from New York City, it is more pertinent now than ever to institute protections for the health insurance of New York's most dedicated public servants. The Assembly is anxiously awaiting the report of this taskforce which is expected to be released before the end of 2009. In addition to this report the Assembly passed legislation that would extend health insurance protections for retired employees of school districts (Chapter 30 of the Laws of 2009).
EXPEDITING THE PROCESSING OF RETIREMENT APPLICATIONS
In these difficult times, it is a very frustrating process planning for retirement and then actually filing your retirement paperwork with the retirement system.
To streamline this process the Assembly passed a bill that would require the state retirement system to process all retirement applications within fifteen days of their receipt. This bill, A7973, will expedite the retirement process and allow the state's most dedicated employees to retire in a uniformed expedited manner.
To assure the constituencies of the state of New York that the services they rely on most will be continued without any interruption, the Assembly passed the following measures that will make sure the workforce runs efficiently and effectively. Below are the bills:
MTA Binding Arbitration - Chapter 93 of the Laws of 2009
Extends to July 1, 2011, provisions relating to compulsory arbitration to resolve impasses in collective negotiations between the Metropolitan Transportation Authority (MTA), MTA New York City Transit or the MTA Bridges and Tunnels and employee organizations.
Binding Arbitration for Police and Fire - Chapter 28 of the Laws of 2009
This bill would extend compulsory arbitration for Police and Fire across New York State to continue to provide for peaceful settlement of disputes. Compulsory arbitration has allowed the people of New York to enjoy uninterrupted fire and police protection since 1973.
Improper Practice Relief - Chapter 29 of the Laws of 2009
This bill would extend from June 30, 2009, to June 30, 2011, the applicability of injunctive relief for employees and employers of public employment improper practice cases for two years.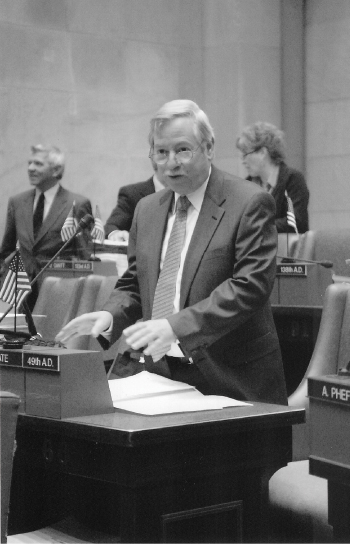 This year saw the resolution of a number of contracts between the state and various bargaining units representing public employees. These contracts are both fair for the employees and fiscally sound for the state. The legislature approved a series of bills to implement the contracts with the following negotiating units:
City University of New York Teamsters – Chapter 208 of the Laws of 2009

State Troopers Police Benevolent Association – Chapter 69 of the Laws of 2009

State Police Bureau of Criminal Investigators – Chapter 70 of the Laws of 2009

New York State Correction Officers Benevolent Association – Chapter 214 of the Laws of 2009

Council 82 Security Supervisors – Chapter 213 of the Laws of 2009
PROTECTION AND RETENTION OF OUR FIRST RESPONDERS
Over the course of this session several pieces of legislation were introduced that would protect the individuals that our community relies on most, our police, fire, sanitation and corrections officers. In recognition of the role that these individuals play in our society and the risk that they take every day when they suit up for work, the Assembly recognizes the need for protection for our first responders as well as the ability to retain our veteran force so they may teach our incoming recruits life lessons that they have learned during their time on the job. Below are a few pieces of legislation that acknowledge this.
Additional Compensation for Foreign Languages - A5950 of 2009
This bill would provide additional salary compensation to NYC police officers, who possess or utilize a foreign language in the performance of their duties. This bill would also ensure an increase of up to $50 in addition to the base salary for any police officers who possess or utilize a foreign language in performance of their duties.
Retention of Veteran Police - A6254 of 2009
This bill would allow police employed by the State Parks to remain on duty until they are 65 years of age. Currently these officers must retire at 62 years of age.
Unilateral Transfer of Non-uniformed Time Between Retirement Systems - A7993 of 2009
This bill would permit police officers and firefighters to transfer non-uniformed service retirement credit from the New York State Police and Fire Retirement System to the New York State Employees Retirement System and reactivate their membership.
Voluntary Deferral of Vacation Time - A8509 of 2009
This bill would allow state correction officers to defer up to five vacation days a year to be payable upon their separation from service. This bill is an effort to assist the State of New York during this fiscal crisis by deferring annual payments to state correction officers that would be made on a yearly basis.
Extends General Benefits including Tier 3 & 4 Retirement Plans - Chapter 79 of 2009
This bill extends, for a period of two years, all temporary rights, privileges and retirement benefits conferred by any general, special or local law with respect to members of a public retirement system. It also extends, for a period of two years, the right of public employers and employees to negotiate for retirement benefits (other than those requiring approval of the legislature), without coalition bargaining.
LINE OF DUTY DEATH BENEFITS
FOR FAMILIES OF FALLEN UNIFORMED PERSONNEL
It is always a sad time when one of our uniformed personnel dies in the line of duty. During this time of grief, it is only fitting that we honor these valiant heroes in a fashion that is fitting to the dignity and dedication that they have provided to the community. This year the Assembly passed several bills that would recognize just that. Below are the bills:
Cost of Living Increase for Widows of Fallen Uniformed Personnel - A4905A of 2009
This legislation would extend the cost of living increase of approximately 3% for all line-of-duty widows or widowers for fiscal year 2009-10. The Assembly hopes that this bill will defer some of the financial hardship that widows face in their time of grief.
Additional Civil Service Credits on Exams - A4104 of 2009
This bill would grant ten additional civil service exam credits to children and siblings of uniformed sanitation employees who are killed in the line of duty.
Special Accidental Death Benefits - A4105 of 2009
This bill would grant the beneficiaries of District Attorney Investigators a special accidental death benefit if they are killed in the line of duty.