ASSEMBLYMAN LANCMAN NAMED CHAIR OF
THE SUBCOMMITTEE ON WORKPLACE SAFETY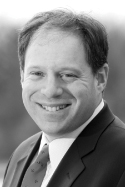 "Too often, hard economic times create a 'race to the bottom' when it comes to workplace safety. I will be diligent and proactive in protecting working New Yorkers from dangerous conditions on the job."

- Assemblyman
Rory Lancman

WORKING NEW YORKER
SHAVE A NEW ALLY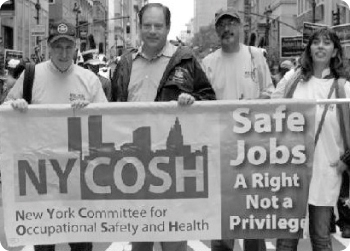 Assemblyman Lancman marches with the New York Committee for Occupational Safety and Health in New York City's annual Labor Day parade.
KEEPING UP WITH THE SUBCOMMITTEE
The Assembly Subcommittee on Workplace Safety's oversight and legislative focus is on ensuring a safe and healthy work environment for New York's nearly nine million public and private sector employees. Here is a sample of the Subcommittee's work:
Protecting Healthcare Workers: This September, Assemblyman Lancman released a report highlighting ways employees can protect themselves from exposure to H1N1, and Assemblyman Lancman was instrumental in changing the State Department of Health's guidelines on providing proper protective equipment to healthcare workers.
Protecting Young Workers: Assemblyman Lancman participates in the New York State Youth Worker Safety Taskforce, which is working to create a training program for youth who are entering the workforce so they learn their rights and ways to protect themselves on the job.
Protecting Construction Workers: Construction work is among the most dangerous of jobs, requiring a serious commitment to safety on the part of government agencies, employers, premises owners and employees themselves. Assemblyman Lancman is working to ensure that safety standards are vigorously enforced on construction worksites.
If you would like to learn more about the Subcommittee on Workplace Safety,
please contact my district office:
77-40 170th Street, Fresh Meadows, New York 11366
lancmanr@assembly.state.ny.us
• 718-820-0241