Assemblyman Lancman Met With the Queens College Unions' Joint Committee on Quality of Work Life to Discuss Workplace Safety Issues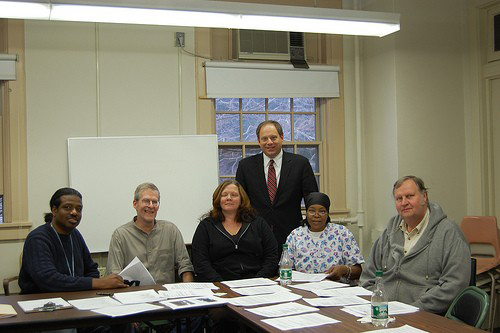 (L-R) David Samuels (AFSCME Local 2627), Ben Chitty (AFT Local 2334), Donna Schultz (AFSCME Local 384), Rory Lancman (NYS Assembly Subcommittee on Workplace Safety), Anna Johnson (AFSCME Local 1597), Tim Wysocki (Steamfitters Local 638).
In January, Assemblyman Lancman met with the Queens College Unions Joint Committee on Quality of Work Life. There are 19 unions represented at Queens College and this committee is composed of representatives from each union. The committee meets to discuss workplace safety concerns at the college. The committee brought up concerns regarding indoor air quality, workplace violence, and the emergency preparedness system at the college.