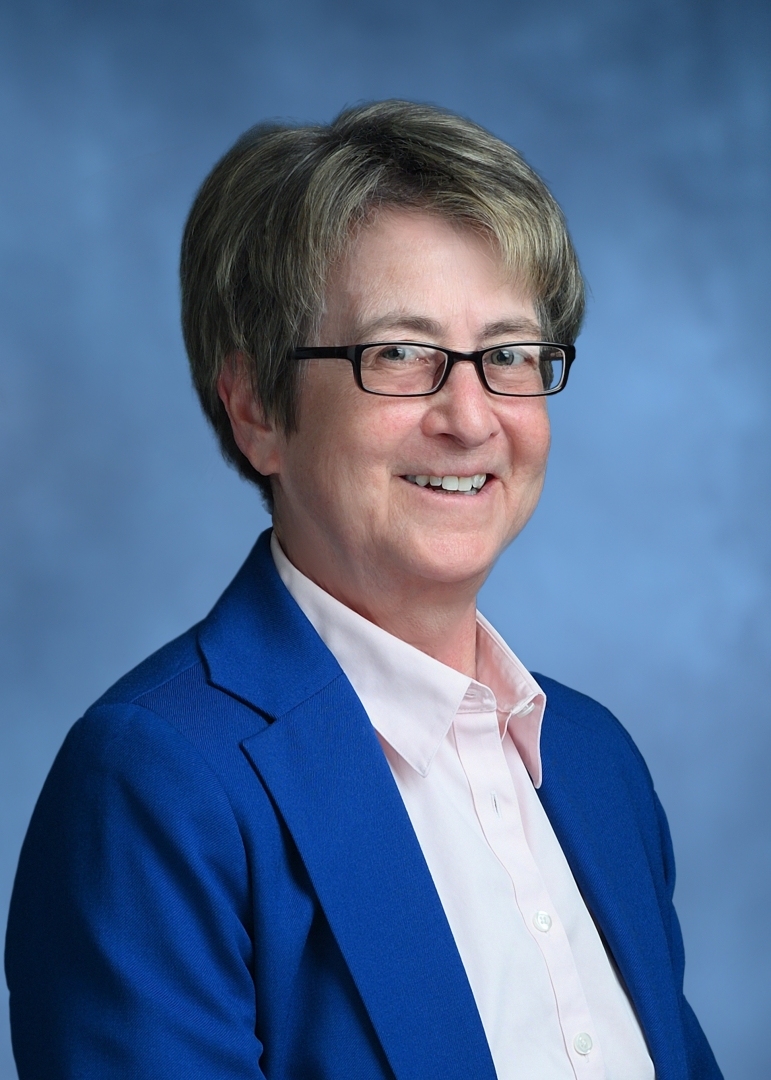 Deborah Glick, a lifelong resident of New York City, has lived in Greenwich Village for over 40 years. A graduate of the City University of New York's Queens College, she received a Master of Business Administration degree from Fordham University. Deborah owned and managed a small printing business in TriBeCa before becoming Deputy Director of General Services at the City Department of Housing, Preservation, and Development, where she worked until May 1990.
Deborah's political activism began in college and she is still strongly involved in grassroots organizing. As an elected official, she has focused on civil rights, reproductive freedom, health care, lesbian and gay rights, the environment, housing, higher education, social justice, animal rights and funding for the arts.
Deborah is the first openly lesbian or gay member of the New York State legislature. Her legislative victories include passage of the Sexual Orientation Non-Discrimination Act (SONDA), which was finally signed into law in December of 2002, and Assemblymember Glick's Hospital Visitation Bill became law in 2004, providing domestic partners the same rights that spouses and next-of-kin have when caring for a loved one in a hospital or nursing facility. She has worked on issues of concern to women for thirty years, including advocating for reproductive freedom, a change in the rape statutes, and women's health concerns. The Women's Health and Wellness Act, a bill that promotes early detection and prevention of certain medical conditions affecting women, including breast cancer and osteoporosis and provides coverage for contraceptives, became law on January 1, 2003. Deborah has been the lead sponsor of the Reproductive Health Act, to codify Roe vs. Wade in New York State law. This bill has become a component of the Women's Equality Act (WEA), and as a result Deborah has been a leader in passing the full 10-point bill.
Deborah is serving her 15th term in the Assembly. During her tenure, she has been a strong advocate for tenants' rights and has sponsored and won renewal of the Loft Law. This law brings formerly commercial buildings up to residential code and protects current tenants, many of them artists, from eviction. This law became permanent in 2010. Deborah has always been a strong proponent of the arts and has consistently advocated for increases in funding statewide because of her conviction that the arts play a crucial role in the economic and cultural life of New York City and New York State. Currently, she is the sponsor of several measures to protect the rights of tenants, as well as legislation to provide a tax credit to renters.
In February 2007, Deborah was appointed Chair of the Assembly's Higher Education Committee, which oversees all private and public higher education institutions, financial assistance for students, and professional licensing. Deborah also serves on the Ways and Means, Rules, Governmental Operations and Environmental Conservation Committees. Deborah passed a crucial truth in student lending reform. Additionally, in 2013, Deborah was also named Chair of the Assembly's Intern Program.
Deborah authored legislation aimed at improving conditions in New York City's mass transit system including legislation requiring the MTA to make 100 key stations handicap accessible, and that work continues today. She has sponsored legislation promoting pedestrian and driver safety and a phase out of diesel buses to improve air quality in New York City. In 2002, the Legislature passed her graduated licensing bill, which provides a stepped process for young drivers to gain driving experience, prior to receiving full license privileges. It became law on September 15, 2003. Deborah has focused on pedestrian and driver safety by requiring drivers to yield to pedestrians in a crosswalk, regardless of the side of the road the pedestrian is on. In 2014, she passed legislation authorizing localities to use speed cameras in school zones, and previously advanced legislation permitting red light cameras.
Deborah has also been active in protecting animals. She passed a ban on the electrocution of fur bearing animals, a bill to prohibit the slaughter of domesticated dogs and cats and the use of their fur in novelties. In addition, Deborah brought the Humane Society and NRA together to ban internet hunting. Finally, in 2014, Deborah passed a ban on the sale, possession, breeding or transportation of Eurasian boars. Many of these animals, popular in canned hunts, have escaped and propagate in the wild causing extensive damage to agricultural crops, and endanger the quality of our water supply.