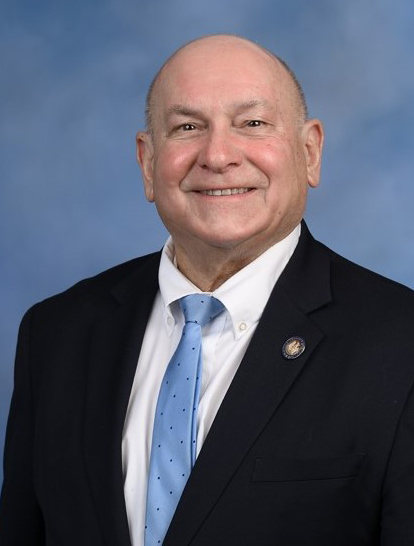 Chris joined the NYS Assembly in January 2021, having previously served for seven years as Bedford Town Supervisor through December 2020. In that role and working with the Bedford Town Board, Chris delivered on critical issues for his community, particularly in the areas of combatting the climate crisis, clean water infrastructure, affordable housing and immigrant protection.
The climate crisis has always been one of Chris' top priorities. Partnering with Bedford 2020, Bedford reduced greenhouse gas emissions by 44%, achieving that goal a year earlier than planned. As one of the first chairs of Sustainable Westchester, Chris helped launch Community Choice Aggregation to promote renewably sourced electricity for Westchester County.
Chris also saw the critical need for sewers in certain hamlets of Bedford, as septic failures threatened both water quality and business development. In order to make the expensive sewer project a reality, Chris secured 95% of the necessary funding from New York State, New York City and Westchester County.
In 2015, Chris partnered with Bedford's Antioch Baptist Church to convert its vacant former church building into affordable housing. Although told it would be impossible to meet the necessary funding deadline, Chris recognized the importance of this project and convened 40 morning meetings with his team to get it done.
In 2017, recognizing the moral obligation to protect the immigrant community, Chris worked with the faith-based community, education leaders, and local law enforcement to craft one of the strongest immigrant protection policies in Westchester County. Since then, under Chris' leadership, Bedford also passed resolutions against Anti-Semitism and in support of Black Lives.
Chris was born in New Jersey and moved to Bedford in 1992, where he lives with his wife Illyria. They have three children and a granddaughter.
Chris earned his B.A. in Economics and History from the University of California at Berkeley, his M.A. in International Studies from The Johns Hopkins School of International Studies, and his J.D. from Seton Hall School of Law. Prior to becoming the full-time Supervisor of the Town of Bedford, he had served as senior underwriting counsel for Stewart Title Insurance Company.
-----------------------------------------------------------------------------------
Chris se unió a la Asamblea del Estado de Nueva York en enero del 2021, habiendo servido previamente por siete años como supervisor del pueblo de Bedford hasta diciembre del 2020. En ese rol y trabajando con la junta del pueblo de Bedford, Chris cumplió con asuntos importantes para su comunidad, particularmente en las áreas de la lucha contra la crisis climática, la infraestructura del agua potable, la vivienda asequible y la protección para los inmigrantes.
La crisis climática siempre ha sido una de las máximas prioridades de Chris. En asociación con Bedford 2020, Bedford redujo las emisiones de los gases invernadero a un 44%, logrando esa meta un año antes de lo planificado. Como uno de los primeros presidentes de Sustainable Westchester, Chris ayudó a lanzar el programa Community Choice Aggregation, para promover la electricidad procedente de fuentes renovables para el condado de Westchester.
Asimismo, Chris notó la necesidad de alcantarillas en algunos poblados de Bedford, a medida que las fallas sépticas amenazaban tanto la calidad del agua como el desarrollo comercial. Para poder hacer el costoso proyecto de alcantarillado una realidad, Chris aseguró el 95% del financiamiento necesario por parte del estado de Nueva York, la ciudad de Nueva York y del condado de Westchester.
En el 2015, Chris se asoció con la Iglesia Bautista Antioch de Bedford para convertir el antiguo y desocupado edificio de su iglesia en viviendas asequibles. Aunque le dijeron que sería imposible cumplir con el plazo de financiación necesario, Chris reconoció la importancia de este proyecto y convocó 40 reuniones matutinas con su equipo para llevarlo a cabo.
En el 2017, al reconocer la obligación moral de proteger a la comunidad inmigrante, Chris trabajó con la comunidad religiosa, los líderes educativos y las autoridades locales para elaborar una de las medidas de protección para inmigrantes más firmes del condado de Westchester. Desde entonces, bajo el liderazgo de Chris, Bedford también aprobó resoluciones contra el antisemitismo y en apoyo al movimiento de Black Lives.
Chris nació en Nueva Jersey y se mudó a Bedford en el 1992, donde vive con su esposa Illyria. Tienen tres hijos y una nieta.
Chris obtuvo su Licenciatura en Economía e Historia en la Universidad de California en Berkeley, su Maestría en Estudios Internacionales en la Escuela de Estudios Internacionales Johns Hopkins, y su Doctorado en Leyes de la Facultad de Derecho de Seton Hall. Antes de convertirse en el supervisor de tiempo completo de la ciudad de Bedford, él se desempeñó como asesor principal de suscripción de la Compañía Aseguradora de Títulos Stewart.