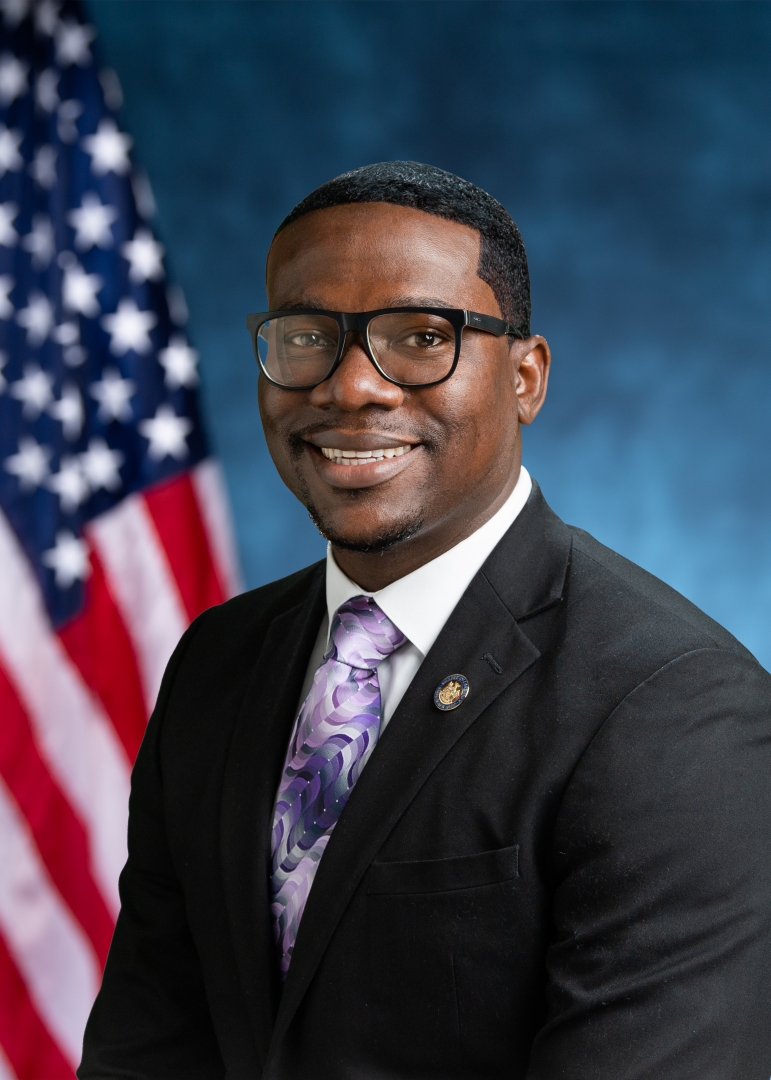 Assemblyman Demond Meeks is a Native of Rochester, NY. Assemblyman Meeks and his wife Cratrina raised their children in the 19th Ward. Demond and his family worships at Aenon Missionary Baptist Church. His educational background includes an Associates from MCC and a BA from SUNY Brockport. Demond has received additional labor related trainings and certifications from Cornell University.
As a servant leader in the Rochester community, Assemblyman Meeks has been an advocate for quality education, fair wages, workers' rights and social justice. As an Administrative organizer with 1199SEIU, Assemblyman Meeks represented thousands of healthcare sector employees, in which he took on an array of tasks inclusive of bargaining labor contracts.The Assemblyman has mobilized workers around workplace issues, such as improved wages, benefits, as well as dignity and respect.Shortly after achieving employment with 1199SEIU in November 2010, he became an active member of the Rochester Chapter of the Coalition of Black Trade Unionists.
Assemblyman Meeks has been an active member of the Parent Leadership Training Institute Civic Design Team since its induction in 2013, as they're committed to teaching parents how to become practiced change agents for the next generation to improve the lifelong health, safety, and learning of children. The Assemblyman is an active member of the Omega Psi Phi Fraternity Incorporated. He was initiated into the brotherhood in the spring of 2010. He currently assists his fellow fraternal brothers with "Project Stride," a youth mentorship program at School #4 as well as mentorship at the Boys & Girls Club of Rochester.
With the assistance of his family, Assemblyman Meeks commits to braving the elements on Rochester "Cold Blue" weather days and feeding those in need of a hot meal. As a former member of the Regional and Statewide Coordinating Committee of the Poor People's Campaign, Assemblyman Meeks worked with groups such as Metro Justice in building coalitions as part of "A National Call for Moral Revival."
Driven by his passion for people, Assemblyman Meeks holds dear to heart "The King will reply, Truly I tell you, whatever you did for the least of these brothers and sisters of mine, you did for me (Matt. 25:40). As a vested member of the Rochester community, he is an advocate for social justice and the empowerment of youth. Assemblyman Meeks' good works have been recognized by the community at large. In 2017 he was awarded the Black Men Achieve Awards "Civil & Human Rights and Brother of the Year" awards. In 2018 he was awarded the Frederick Douglass Award from the Coalition of Black Trade Unionists. In 2019 the Assemblyman was awarded the "Civil & Human Rights Activist of the Year." He was also awarded the Dr. Walter Cooper Community Service Award by the Rochester Black Bar Association as well as the "Superior Community Service Award" from the Omega Psi Phi Fraternity Incorporated.
Assemblyman Meeks is focused on improving the standard and quality of living for all Rochestarians. He is committed to educating, organizing, and mobilizing people around community issues. In his role as a State Assemblyman, Demond has applied practices of an organizer by keeping the community informed of issues by way of social media platforms, traditional mailings, and radio. He also holds periodical town hall meetings throughout the district in an effort to hear from constituents. ASSEMBLYMAN MEEKS IS A SERVANT LEADER COMMITTED TO THE PEOPLE!