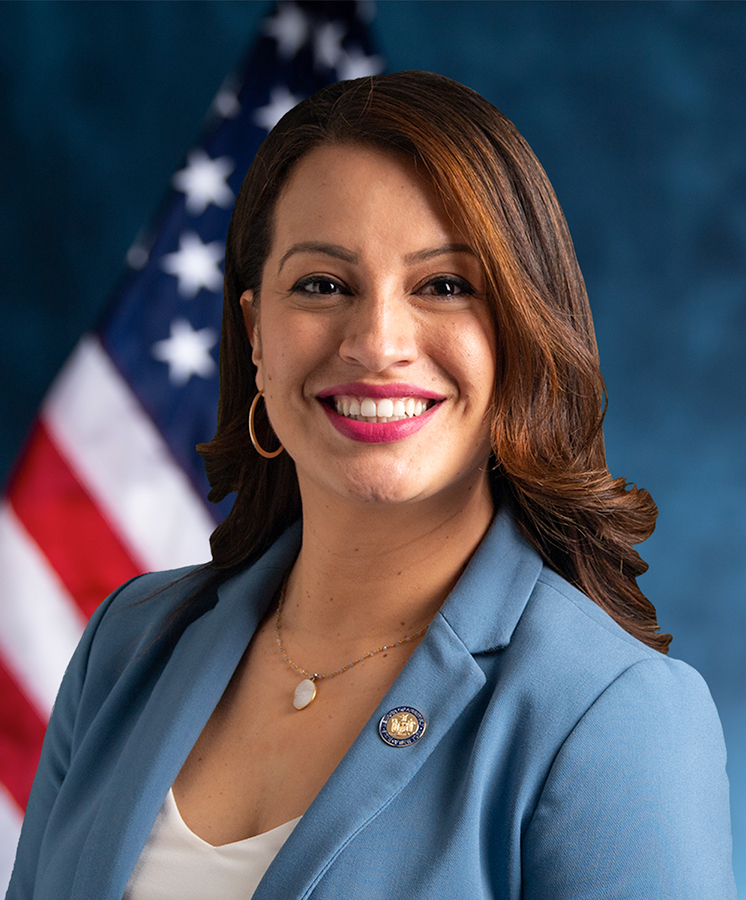 Catalina Cruz has the privilege of representing New York State Assembly District 39, the most diverse district in the nation, which encompasses the neighborhoods of Corona, Elmhurst and Jackson Heights.
Catalina was born in Colombia and came to Queens at the age of 9. Catalina grew up as a DREAMer; she lived in the United States for more than 10 years as an undocumented American. Catalina was raised by a single mother who, like many immigrants, had to work multiple and menial jobs to support her family. As a single mother of four children, she worked long hours during the week as a nanny, cleaned offices at night, and sold tamales and empanadas at the soccer fields on the weekends. Inspired by her mother's perseverance, Catalina has committed her career to fighting for our community and to ensure our workers, neighbors and families not only survive, but thrive.
Catalina is an experienced attorney and a leader for tenant protections, immigration reform and workers' rights. Prior to becoming the Assemblywoman for the 39th District, she most recently served as the Chief of Staff to the New York City Council Finance Chair, Julissa Ferreras-Copeland. Catalina worked to help pass key legislation protecting workers, women and small-business owners. She previously served as the Director of the Governor's Exploited Workers Task Force, helping New York become a national leader in the fight against worker exploitation and human trafficking. This first-of-its-kind task force conducted statewide outreach and enforcement within key low-wage industries, including car washes, restaurants and nail salons, where workers are often victims of wage theft and subject to unsafe working conditions, but do not come forward for fear of retaliation.
Catalina also served as Counsel to the New York City Council's Immigration Committee, where she helped write and implement legislation that led to New York City becoming a Sanctuary City. She also worked on projects such as the Detainer Law and IDNYC (municipal identification). Additionally, Catalina served as Counsel to the New York State Department of Labor's Division of Immigrant Policies and Affairs, where she helped this agency become a leader in combating labor trafficking. Catalina began her career as a Staff Attorney, representing low-income, rent-stabilized tenants in New York City housing court, ensuring that they received the full protection of the law under their leases.
Catalina lives in Jackson Heights, Queens. She holds a bachelor's degree from the John Jay College of Criminal Justice and a Juris Doctorate from the City University of New York School of Law. She is admitted to practice law in the State of New York.