Weekly Update February 11th, 2017 –February 18th, 2017
February 10, 2017
Legislative Update: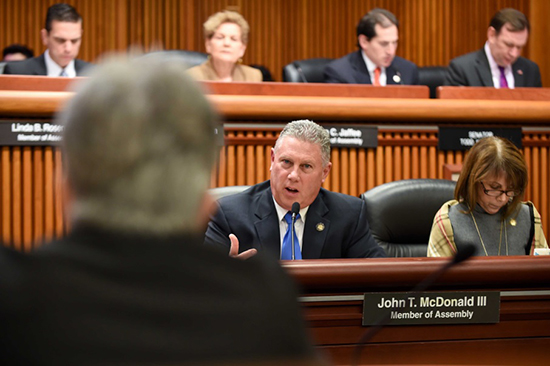 We are now in our third week of budget hearings in the Legislature. This week's hearings included Mental Hygiene and Taxes.
During the Mental Hygiene hearing I was able to question Ann Marie T. Sullivan, M.D., Commissioner of the New York State Office of Mental Health, about the potential impacts of the 2017-2018 Executive Budget Proposal on statewide mental healthcare. You can see that full clip here.
At the budget hearing on Taxes I was able to question Nonie Manion, Executive Deputy Commissioner of the New York State Department of Taxation and Finance about the Real Property Tax Relief Credit Program. Take a look at this clip to hear my concerns.
District News:
Girls Who Code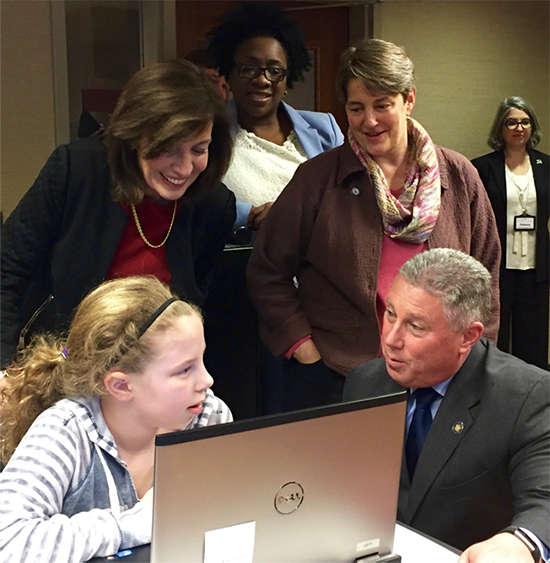 Lieutenant Governor Kathy Hochul and I had the opportunity to attend the Delaware Ave. Public Library Girl Who Code event this week. I love to see programs like this that inspire young women to seek careers in computing and engineering.
Rensselaer Land Trust Community Values Meetings
The Rensselaer Land Trust wants to hear what places in Rensselaer County are important to you, and why. The Land Trust has received funding to develop a Conservation Plan for Rensselaer County that will identify the most important places to preserve for future generations. They are holding four Community Values Meetings around the County. Anyone interested in the future of Rensselaer County's landscapes and resources are encouraged to attend. Come to one of the meetings to make sure your values help guide the Conservation Plan.
Community Values Meetings schedule:
Hoosick Falls – Thursday, February 16, 6–8:30 pm at the HAYC3 Armory, 80 Church Street
East Greenbush – Thursday, March 2, 6–8:30 pm at the East Greenbush Library
Valley Falls – Saturday, March 18, 10 am–12:30 pm at the Valley Falls Community Hall
Troy – Monday, April 3, 6–8:30 pm at the RPI Cultural Center and Chapel
Please RSVP to the Rensselaer Land Trust, for more information contact renstrust@renstrust.org or 659-5263.
Habitat for Humanity Affordable Living
Habitat for Humanity may be able to offer your family, earning up to $75,440, an affordable home. They are currently building new homes and restoring existing buildings for sale to qualified, first-time homebuyers in Albany and Troy. Habitat homes feature energy-efficient heating systems, new Whirlpool kitchen appliances and are located in walkable downtown neighborhoods.
They offer a 30-year, low-interest mortgage plus the support and preparation you need to ensure success in homeownership.
To learn more about Habitat's criteria for selection click here.
Black History Month exhibit at the NYS Capitol
Governor Cuomo announced the opening of the Black History Month exhibit at the NYS Capitol. The exhibit will honor African-American civil rights leaders, activists, writers, philanthropists, an Arctic explorer, and the brave World War I Harlem Hellfighters regiment, all of whom have New York connections and have made a lasting impact on our state. The exhibit is located in the War Room on the second floor of the New York State Capitol and will run through the end of February.
For more information on the exhibit you can view the original press release here.
In the News:
Check out this recent interview with Tom Scharff on the heroin and opioid epidemic that is sweeping through our nation.