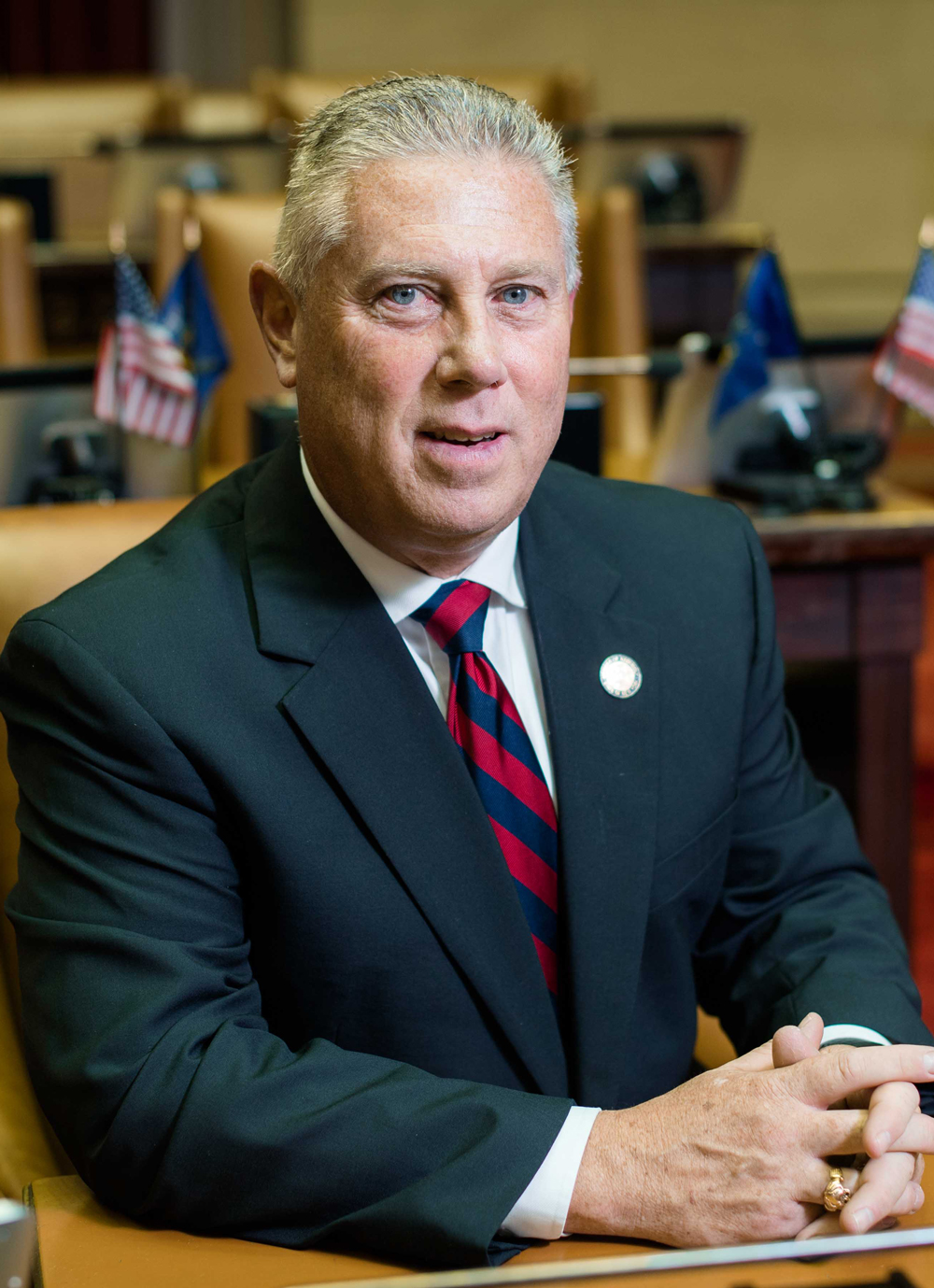 John T. McDonald III is serving his fifth term in the New York State Assembly representing the 108th Assembly District, which consists of parts of Albany, Rensselaer and Saratoga Counties. It includes Cohoes, his hometown where he previously served as Mayor for 13 years, sections of Albany, Troy and the communities of Green Island, North Greenbush, Rensselaer, Waterford and Watervliet.
A life-long resident of Cohoes, John is a graduate of Keveny Memorial Academy and the Albany College of Pharmacy where he received a BS in Pharmaceutical Sciences in 1985 and was awarded an Honorary Doctorate of Humanities as well. John is a practicing pharmacist and the President of Marra's Pharmacy. Marra's Pharmacy has been a resource for thousands over its 88 years focused their large selection and excellent customer service which John has carried into his time in government as well.
As Mayor of the City of Cohoes, John focused on financial accountability, improved quality of life, and expanding economic opportunity. He pursued an aggressive economic development agenda centered on downtown revitalization, adaptive reuse of historic buildings, Hudson and Mohawk Riverfront developments and gateway improvements. John created a platform for a more transparent and open process for conducting city business as well, which increased the city's financial stability when he left office in 2012. Just as importantly during John's tenure, the City of Cohoes' population grew by more than 8% which was the first population increase for the City of Cohoes since 1930.
John has also been an active member of the New York State Conference of Mayors where he served as President of the statewide organization. He has also chaired the Capital District Transportation Committee, RiverSpark, the Cohoes Industrial Development Agency and the Cohoes Local Development Corporation. In addition, he has served on the boards of the New York State Heritage Areas Advisory Board, New York State Workforce Investment Board, State Comptroller's Local Advisory Team, the NYS Local Government Records Management Council and the Board of Governors for the New York State Municipal Insurance Reciprocal as well as many other regional councils and commissions. John currently serves on the board of the Albany Convention Center Authority.
As a member of the NYS Assembly, John serves as the Chairperson of the Oversight, Analysis, and Investigations Committee and sits on the Alcoholism & Drug Abuse, Health, Insurance, Higher Education, Real Property Taxation, and Ways and Means committees. His focus is on his strengths in local government, health care, and small business. John has worked on legislation pertaining to reducing unfunded mandates to local governments, containing property taxes, job growth and creation, sensible health care and an aggressive and complete attack on the heroin/opioid crisis that is ravaging our state and our communities.