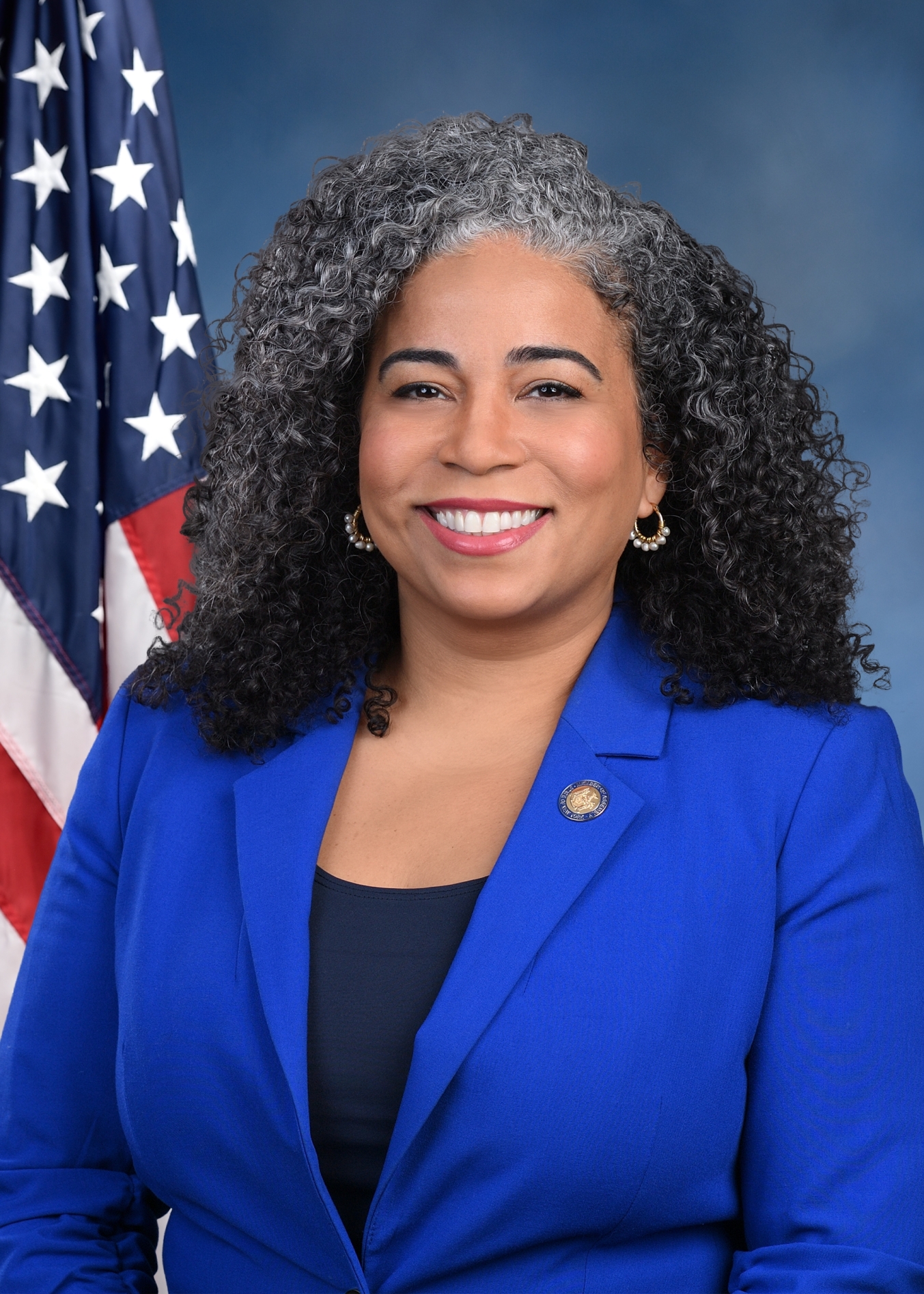 Karines Reyes has been a Bronxite for nearly 20 years. Born in the neighborhood of Los Minas, Santo Domingo, in the Dominican Republic, she identifies as an Afro-Latina. She is a registered nurse in the Oncology Department at Montefiore Einstein Hospital. Karines has two young sons and has been balancing the tasks of being a nurse, union representative, activist and volunteer without neglecting the duties of her most important job – being a mother.
Her family left the Dominican Republic and moved to her father's homeland of Carolina, Puerto Rico, in her early childhood. She immigrated to the United States with her mother when she was 6 years old. Moving to Corona, Queens, to live with her maternal grandfather, she experienced the culture shock of a place that was different and unknown. The challenge of learning English made her apprehensive, but Karines dove right in and excelled in all areas of her education.
Her love for the arts and music continued to develop as she moved throughout the public school system. At Louis Armstrong Middle school in Queens, she played the clarinet in the concert band and was senior band leader. During her years at the High School of Art and Design, Karines focused on visual arts – creating an array of inspiring works of art. She majored in advertising and served as the account executive for the student-run advertising agency. After graduating with honors, Karines attended CUNY Baruch College and studied communications. During that time, she began working at Mount Sinai Hospital in the Health Information Management Department. Three years later, she had her first son. The financial demands of raising a family pushed Karines to work a second job. She obtained a position with Aramark at Mount Sinai Hospital and worked as a hospital employee and an outside contractor simultaneously. Soon after, she moved to the Physical Therapy Department as an admissions coordinator when her second son was born in 2010.
While on maternity leave, she decided to return to school and pursue a career in nursing. As a student nurse, Karines volunteered in Haiti after the earthquake and participated in numerous community health fairs in the Bronx. She acquired her degree in nursing by 2013 – while working full time and managing the demands of being a mother. She graduated with the third-highest nursing average in her class and passed the boards. Shortly after, she began her nursing career at Montefiore Hospital on the In-Patient Oncology Ward. Karines attained a certification in chemotherapy infusion and worked in the hospital and as an infusion nurse at the Eastchester Cancer Center. She was an active leader and served on the NYSNA Executive Committee at Einstein Hospital as vice chair of the bargaining unit. Additionally, she has participated in lobbying for safer nurse-to-patient ratios and single-payer health care in New York State. Her leadership role has led Karines to address local community boards and build relationships with many of the city's elected officials. Karines has also traveled around the country attending conferences as a representative with NYSNA to speak about issues affecting communities nationally.
As a Latina of Puerto Rican descent, her interest in the island's economic struggles led Karines to participate in many demonstrations both in the states and on the island of Puerto Rico, particularly in reference to health equity and human rights issues. After Hurricane Maria hit the island, she served as a volunteer nurse with the first group of medical professionals deployed by New York State. Along with a team of fellow nurses, LPNs, doctors and pharmacists, they staffed medical tents outside San Pedro Hospital in Fajardo, Puerto Rico. They provided much-needed medical services to the community.
Karines has devoted much of her career, both in labor and in nursing, to helping others. She has made it her life goal to be sure to represent those who need it most and will continue to do so as the New York State Assemblymember for the 87th District.