Braunstein Announces Agreement to Continue Q28 Bus Service at Bay Terrace Shopping Center
November 21, 2011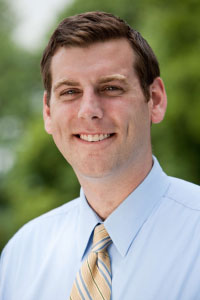 Assemblyman Edward C. Braunstein (D-Bayside) announced that an agreement has been reached between MTA New York City Transit and Cord Meyer Development to install a bus pad made of reinforced asphalt and to continue providing Q28 bus service to the Bay Terrace Shopping Center. "The bus stop at 23rd Avenue and 213th Place is a vital stop for the MTA Q28 bus, as it not only allows passengers to depart at the Bay Terrace Shopping Center, but also provides a turnaround point so that the Q28 can restart its route. For many years, Cord Meyer has generously paid to repair the asphalt at the Bay Terrace Shopping Center that is damaged by Q28 buses. The installation of a bus pad by the MTA, similar to those already present at other bus stops, benefits all parties involved by preventing further damage to the street. This agreement is a great example of business and government working together to put the community first. I applaud Cord Meyer and the MTA for being reasonable and negotiating in good faith," said Assemblyman Braunstein.
"We're happy to have reached an agreement with Cord Meyer on this issue," said MTA NYC Transit President Thomas F. Prendergast. "By building and maintaining this bus pad of reinforced asphalt, MTA New York City Transit will be able to safely continue to serve shoppers at the Bay Terrace Shopping Center and maintain this vital link between Bayside and downtown Flushing via the Q28 bus route," said Prendergast.
"I am relieved that Cord Meyer Development and the MTA have come to an agreement on the Q28 bus stop on 213th Place off of 23rd Avenue. I would like to thank Assemblyman Edward Braunstein, the MTA and Community Board 7 for working together with us to resolve this issue," said Peter Galletta, Vice President of Cord Meyer Development.
"The Bay Terrace Community Alliance thanks Assemblyman Edward Braunstein, Cord Meyer Development and the MTA for their hard work in making this happen. Having the Q28 continue to stop in the Bay Terrace Shopping Center is a win-win for all involved, especially the community which has come to depend on being served by the current Q28 bus routing," said Warren Schreiber, President of the Bay Terrace Community Alliance and the Bay Terrace Co-op Section 1.