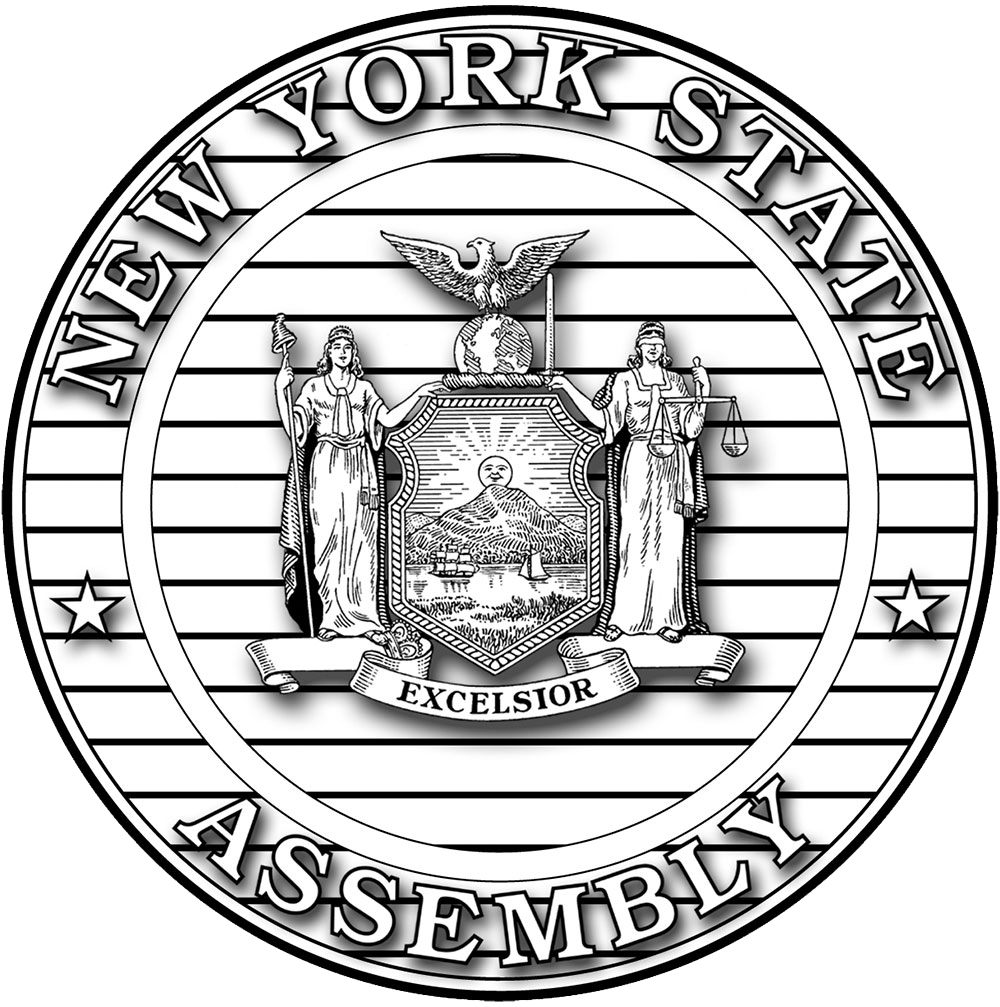 CAPITOL NEWS from
The Assembly Minority Conference
For Release: IMMEDIATELY, March 12, 2020
Assemblyman Fitzpatrick Hosts Discussion on New Rent Regulations' Impact on Regions Outside NYC
Assemblyman Michael Fitzpatrick (R,C,I,Ref-Smithtown) was joined by a panel of expert speakers to discuss the impact the Housing Stability and Tenant Protection Act of 2019 has had on regions outside New York City, namely Long Island. The Assembly Minority Conference-sponsored forum, "New York City Rent Regulation Comes to Eastern Long Island – What Are the Implications?" took place today at the Long Island Builders Institute, 1757-8 Veterans Memorial Highway in Islandia.

The new law made rent regulation permanent and also authorized upstate communities, including Eastern Long Island, to adopt its provisions if they have been designated as having a rental housing "emergency." Further, the panel discussed legislation related to prohibiting residential evictions without good cause.

Rent control has existed in the City of New York since 1943, when it was first imposed by the federal government to help alleviate the affordable housing crisis. What once was primarily a New York City issue has become a concern in a growing number of regions in the state. Sadly, affordable housing issues remain.

"Understanding the impact these new rent laws will have on landlords, tenants, and communities is critical to developing reasonable solutions to the state's affordable housing shortage," said Assembly Minority Leader Will Barclay (R,C,I,Ref-Pulaski). "Housing regulations must simultaneously address these shortages and facilitate continued economic investment. In its current form, the law falls short of these goals and creates a regulatory environment that hurts housing markets and future development. For those reasons we have engaged in this important information-gathering process."

"Our Conference is committed to finding fair, appropriate affordable housing solutions for both landlords and tenants," said Assemblyman Fitzpatrick, the ranking Assembly Minority Conference member on the Assembly Committee on Housing. "Based on the feedback received at today's event, we plan to weigh our legislative options for the remainder of the 2020 Legislative Session. We appreciate the steadfast commitment of the expert panelists and stakeholders who took time out of their day to discuss the ramifications of rent regulations imposed on Long Island, talk with us about their concerns and experiences and a common desire to work together to create a better housing plan for New York state."

"There is no question that New York City is in need of additional affordable housing and assistance for low- to moderate-income tenants who continue to struggle to afford their rents. However, 50 years of rent regulation has not accomplished any of these goals and as a result, we are left with draconian laws that prohibit the City's true affordable housing owners from properly maintaining and repairing their aging buildings," said Joseph Strasburg, President of the Rent Stabilization Association. "If we continue down this path, any additional regulations enacted by pro-tenant legislators will not only further lead to the deterioration of the City's housing stock, but the housing stock in the entire state of New York."

"My family and I have taken great pride in maintaining and improving our buildings in New York City's outer boroughs for decades, but the 2019 rent laws have tied our hands and made it impossible to renovate apartments in buildings that are over 75 years old. The law distorts the forces of supply and demand and threatens the future of New York City housing. Further regulations will only threaten the health of the existing affordable housing stock," said Lennard Katz, Principal of Katz Realty Group. "We need fewer regulations and real statewide solutions that aid tenants in need and allow building owners to provide safe and adequate housing for tenants."

"High and rising rents are driven by fundamental regulatory constraints on supply that cause rents to rise faster than construction costs. Rent controls focus on the symptoms, but actually worsen the underlying cause: scarce rental housing," said Alex Armlovich, Fellow at the Manhattan Institute. "With major capital projects bringing a roughly 50% increase in LIRR service over the next few years, Long Island is growing the infrastructure necessary to permit abundant new rental housing near the train. But new rent controls will only make middle-market rental housing a riskier proposition, compared to high-end condo construction that won't face the same regulatory threat. Abundant new transit-oriented rental housing is the future of Long Island's affordability, not zero-sum price controls on today's limited stock of units."

"The threat of New York City-style rent regulation throughout the Empire State has especially serious implications for Long Island communities, which desperately need to upgrade and expand their multifamily housing options," said E.J. McMahon, Founder and Research Director of the Empire Center. "This conference is a welcome opportunity to explain those implications at a time when the Legislature is seriously considering proposals to make matters worse."