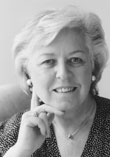 We began our first year working together with a difficult battle, ending in a significant victory. In January, shortly before I was appointed Chair of the Libraries and Education Technology Committee, the governor released his Executive Budget proposal which called for a 15% cut to library aid statewide. With the support of library advocates across the state, who contacted their legislators and the governor to voice their opposition to this proposed cut, my Assembly colleagues and I were able to work with the Senate to reject the governor's proposal. We then overrode his veto, with the largest number of votes of any of the veto overrides, to restore this important funding stream.
This bipartisan cooperation was recognized in the September 15 edition of the Library Journal, a national publication, where Senator Hugh Farley, Chair of the Senate Subcommittee on Libraries, and I were recognized as an example of how legislators can make a difference. I was very proud to receive this recognition, but also want to take this opportunity to share that recognition with my colleagues in the Assembly as well as the Senate. Neither Senator Farley nor I acted alone, nor could we have accomplished this important restoration without the support of our respective houses.
My appointment as chair of the Libraries and Education Technology Committee was not only professionally important to me, but personally important as well. As a former elementary school teacher, and a trustee of my community library, I have seen first hand the important role that access to a library plays in educational and community development. Sadly, I realize that far too many schools and communities across the state do not have libraries, or have libraries that are without basic resources, such as internet access, computers and an up-to-date collection of written materials. This shortage of resources is exacerbated by the fact that more than 40% of New York City's 1,200 schools and more than 10% of the 3,050 upstate schools in New York are without a certified library media specialist.
School libraries are currently funded through the school aid formula, which under a lawsuit brought about by the Campaign for Fiscal Equity has been ruled unconstitutional. The New York State Court of Appeals has ruled that too many of New York's children are receiving an education that does not prepare them to hold a job, serve on a jury, or perform other civic duties, consequently violating the provision of the State Constitution that guarantees every child access to a sound basic education. The Court of Appeals decision goes on to identify access to an adequate school library as one of the necessary components of a sound, basic, and equitable education. Therefore, it is important to continue to remind our legislators that as the state aid to education formula is reworked, an important component in establishing equity will be an increase in the $6 per student for school library materials aid that schools currently receive.
| | |
| --- | --- |
| | Library advocates protest the governor's proposed $13.3 million cut to public libraries. |
I look forward to continuing to work with the libraries of New York State to provide a steady and adequate funding stream to libraries. Many changes have come about in recent years that alter the ways in which individuals send and receive information, and I believe it is important that libraries continue to be able to provide access to information in all of its forms. I am interested in hearing from all of you, and hope that you will use the questionnaire to share your views with me.


Sandy Galef
Chair, Committee on Libraries
and Education Technology