Slater Teams Up with American Red Cross to Keep Families Safe
June 5, 2023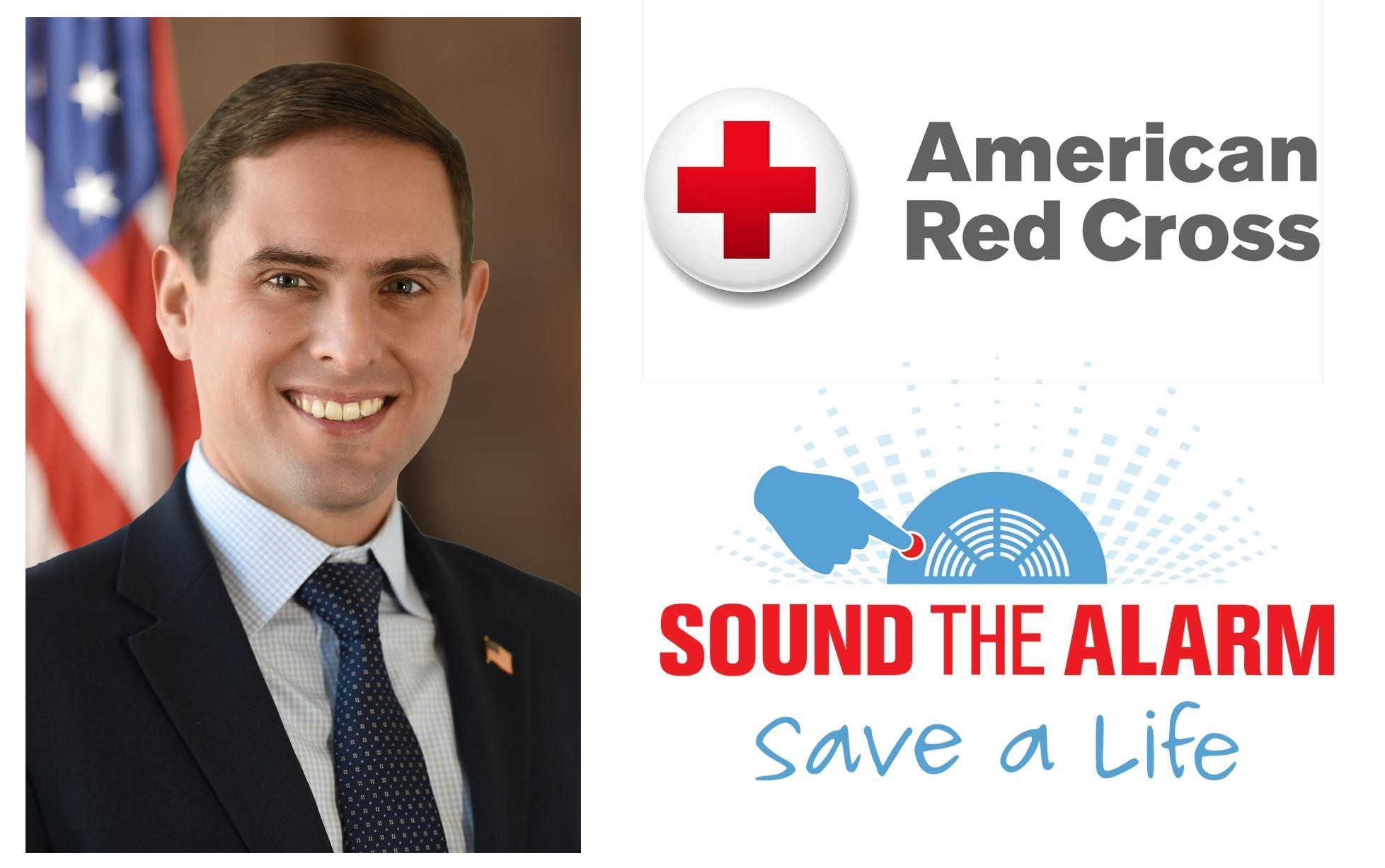 Assemblyman Matt Slater (R,C-Yorktown) is helping the American Red Cross 'sound the alarm and save a life' as home fires claim the lives of seven people every day. Having working smoke alarms can easily cut the risk of death by half. Slater and the American Red Cross are raising awareness and rallying volunteers to help install free smoke alarms for those without. The safety of New York residents is a top priority to both Slater and the American Red Cross, and they are following through on their promise to protect New Yorkers by providing education, volunteerism and financial support.
"Keeping our residents safe will always be a duty I strive to uphold. It is devastating to know that in 2023 there are so many families unsure if they're safe in their own homes. This is why I have partnered with the American Red Cross to help provide essential life saving equipment necessary to prevent tragic deaths occurring on a daily basis. The work and dedication the American Red Cross puts into keeping families safe is incredible, and it is an honor to partner with them to bring this program to the Hudson Valley," said Slater.
"Home fires claim seven lives every day in the U.S. But having working smoke alarms can cut the risk of death by half. That's why the American Red Cross is preparing families to act quickly through our Home Fire Campaign. None of this work would be possible without our amazing partners, volunteers and donors, like Assemblymember Matt Slater. I am so grateful to work alongside Assemblyman Slater to help save lives by making our communities safer," said Stephanie Dunn Ashley, CEO, American Red Cross Metro NY North Chapter.
Residents in need of a new smoke detector are encouraged to contact Assemblyman Matt Slater's District Office at 845-278-2923. Staff will assist in setting up an appointment with the Red Cross to have a new smoke detector installed or answer any questions.