Assemblywoman Michaelle Solages Attends Historic 400 Years of African-American History Commission Convening on Reparations
August 26, 2023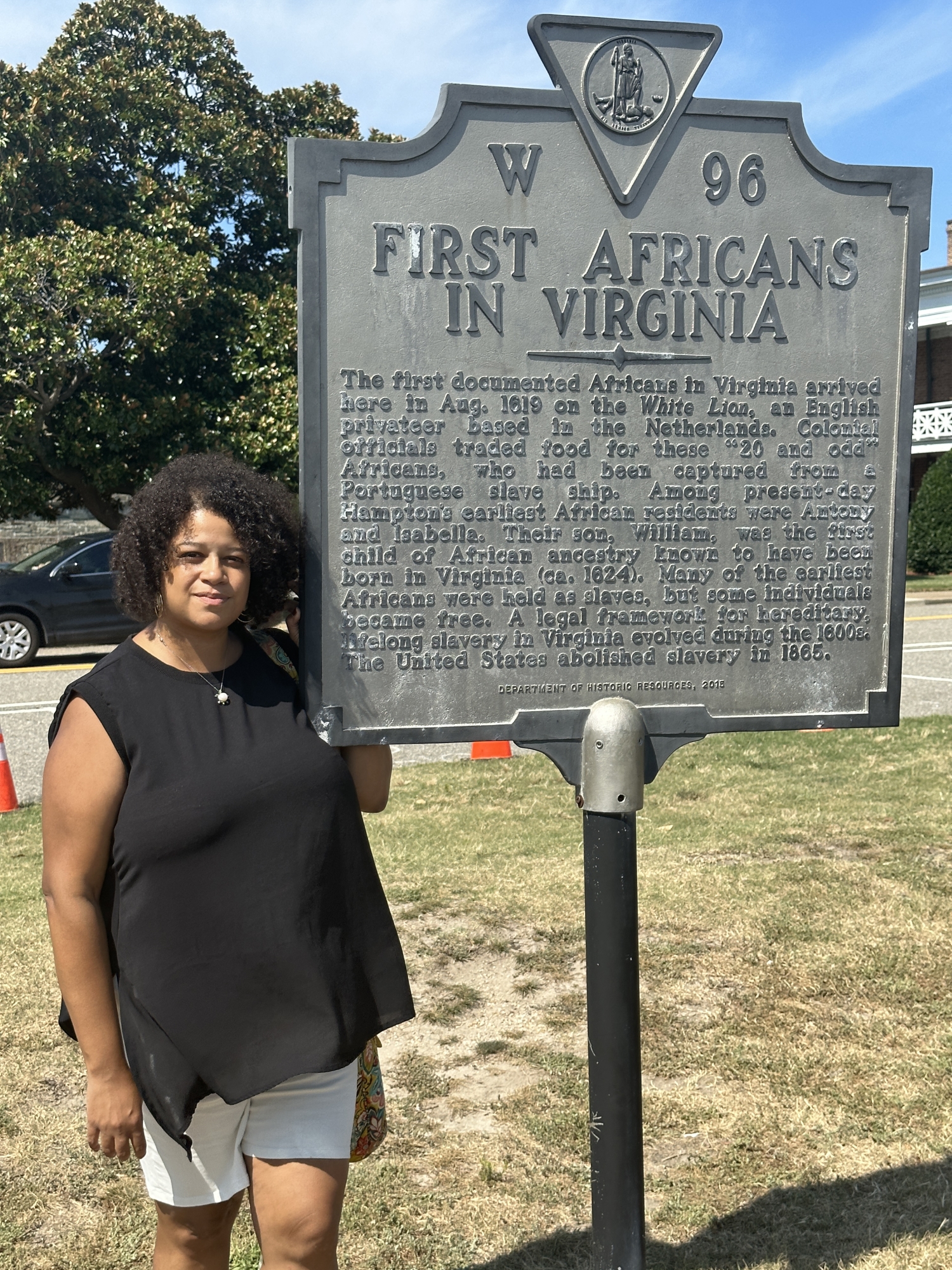 Hampton, VA – Assemblywoman Michaelle Solages participated in the groundbreaking 400 Years of African-American History Commission Convening, commemorating the 404th anniversary of the arrival of Africans in the English colonies at Point Comfort, VA, in 1619. Held from August 24th to August 26th, the event focused on vital themes of healing, racial reconciliation, and addressing reparations to rectify documented injustices. This marked the first federally hosted gathering uniting state and local representatives to discuss reparations initiatives.
The attendees comprised representatives from localities that convened task forces or commissions on reparations, including Tulsa, Oklahoma; Evanston, Illinois; San Francisco, California; as well as state-wide commission members from Illinois and California. The convening offered a unique platform for policymakers, scholars, activists, and community leaders to engage in dialogue about the historical significance of this milestone and strategies to bolster reparations initiatives. Assemblywoman Solages actively contributed to the discussions, underscoring the importance of nurturing understanding, unity, and justice while pursuing reparations.
Reflecting on the significance of the convening, Assemblywoman Solages remarked, "The 404-year commemoration is a pivotal moment for us as a nation to reflect on the intricate history that has shaped us. Addressing the ongoing ramifications of slavery and systemic racism requires tangible actions, not just rhetoric. Healing, reconciliation, and reparations are commitments we must translate into meaningful change."
During her visit, Assemblywoman Solages had the privilege of participating in the annual Tucker Cemetery ceremony. This moving event deeply resonated with her, as she met with direct descendants of the first identified African American individuals born on the mainland of English America, including an infant baptized as "William" around 1624. The ceremony paid tribute to the resilience and enduring legacy of these early African Americans, serving as a potent reminder of the progress achieved and the work that remains.
Furthermore, Assemblywoman Solages and the group visited the site of the first African landing in Hampton, VA. This location stands as a solemn testament to the inception of a complex chapter in American history, marking the arrival of the first enslaved Africans on the mainland of English America in 1619. This pivotal moment played a vital role in shaping the course of the nation.
Standing at this historic site, she contemplated the struggles and triumphs of those who arrived centuries ago, acknowledging their contributions to the rich tapestry of American history. This visit reinforced her commitment to preserving and honoring the memory of those who paved the way for future generations.
Assemblywoman Solages stressed that the convening provided an invaluable avenue for open and constructive dialogues, crucial steps toward healing and racial reconciliation. Her active involvement underscores her dedication to championing equity, justice, and reparations for historically marginalized communities.