'I Love My Park Day' at Valley Stream State Park
May 3, 2014 Volunteer Day a great opportunity to help Valley Stream State Park
April 22, 2014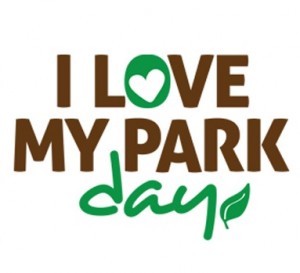 Online registration is now available for "I Love My Park Day" to be held on May 3, 2014 at Valley Stream State Park. This event is part of New York State's sustained commitment to stewardship of our magnificent state lands and parks. "I Love My Park Day" is also a day to increase recreational and tourism opportunities throughout New York. Last year over 4,000 volunteers from across the state participated in a successful "I Love My Park Day" event. The first 100 volunteers to pre-register will enjoy a free BBQ lunch. Flyer is attached.
For more information: http://nysparks.com/events/event.aspx?e=159-10077.0#sthash.Hf6HdQOi.dpuf
All ages are welcome to participate.
Project 1 involves stream cleanup. Volunteers will collect litter while walking the stream bed and surrounding areas. For this event, volunteers should bring gloves, water, and water boots.
Project 2 will involve trail pruning. Volunteers will be widening trailways and clearing branches that may be blocking the paths. It is suggested that volunteers bring gloves and hand pruners.
Project 3 will involve constructing new bird houses and new flower boxes. All the necessary tools will be provided.
Registration Details and online registration for this year's event can be found at: https://ptny.wufoo.com/forms/i-love-my-park-day-volunteer-registration-z1ubf0a60ds47zf/
If you would like to register a large group of volunteers, please use our group registration form: https://ptny.wufoo.com/forms/i-love-my-park-day-group-volunteer-registration/