Assemblywoman Michaelle C. Solages presents Minority and Women-Owned Business Seminar
August 8, 2015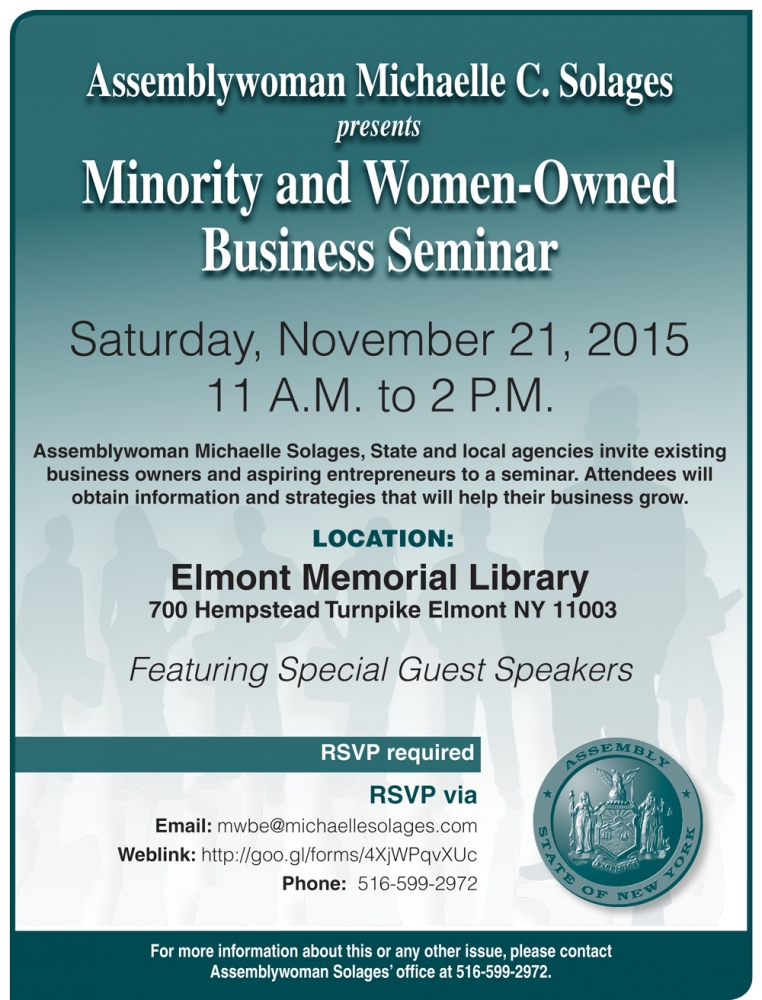 Grow Your Business in New York
Assemblywoman Solages invites you to a Minority and Women Owned Business Seminar
Assemblywoman Michaelle Solages, with New York State and local agencies, invite existing business owners and aspiring entrepreneurs to a business seminar. Attendees will obtain information and strategies that will help expand their small business.
Space is limited, please make sure to RSVP via the following options:
email: mwbe@michaellesolages.com
weblink: http://goo.gl/forms/4XjWPqvXUc
phone: 516-599-2972
Please be advised, we need your name, phone number, address, email, and your business name when applicable.