Valley Stream Emergency Food Distribution Site Opens on 4/11
April 9, 2020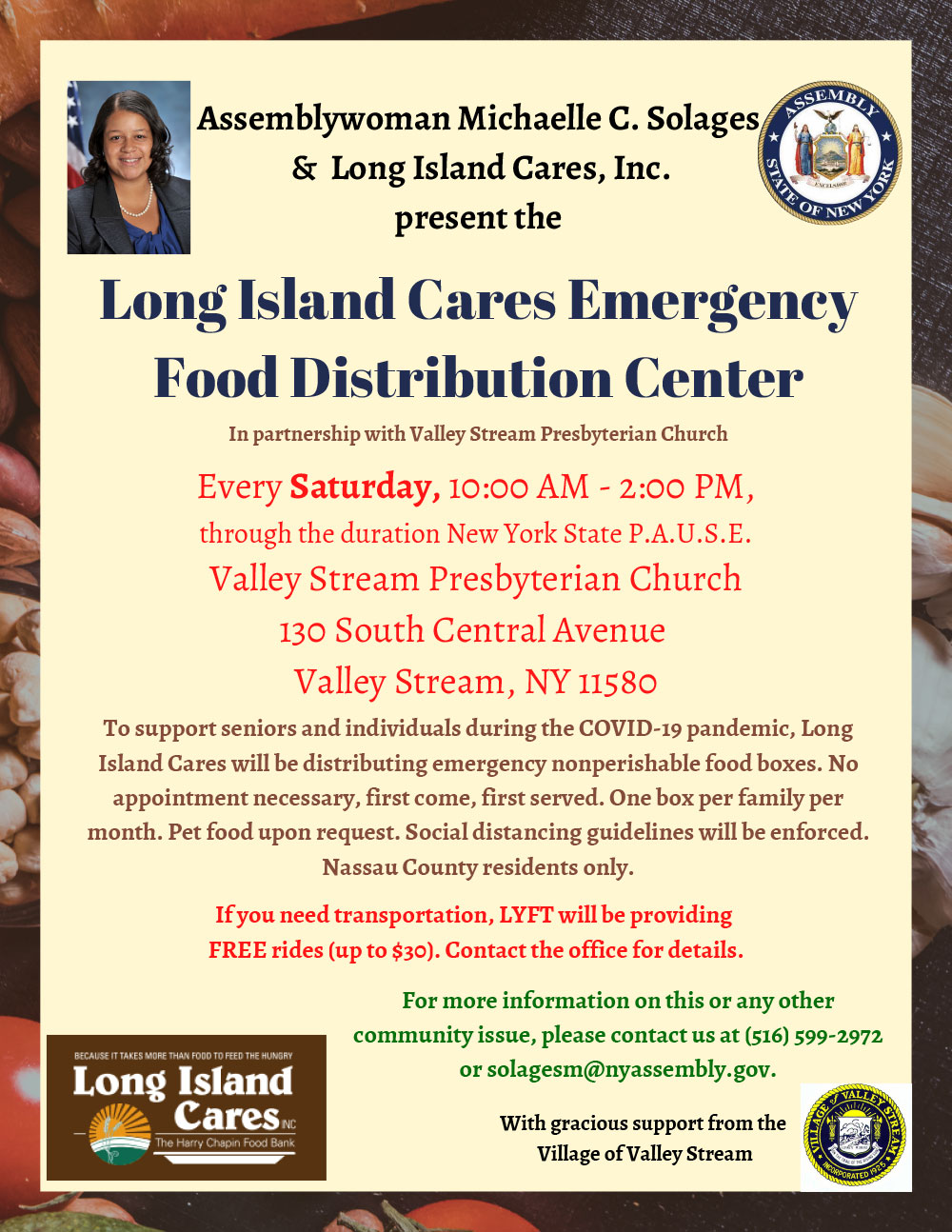 In partnership with Long Island Cares, Inc. and Valley Stream Presbyterian Church, Assw. Solages has established an emergency food distribution site for residents who have been affected by the ongoing COVID-19 pandemic in Valley Stream.
The LI Cares Emergency Food Distribution site will start distributions on Saturday, April 11 from 10:00 AM - 2:00 PM at the Valley Stream Presbyterian Church located at 130 S Central Avenue, Valley Stream, NY 11580. It will continue its operations until NYS P.A.U.S.E. regulations are lifted.
Every Saturday, 10:00 AM - 2:00 PM
One box per month, per family
Box feeds family 4-6 people
First come, first served
No appointment necessary
Nassau County residents only
Pet food upon request
Social distancing will be strictly enforced
If you need transportation to the Long Island Cares Emergency Food Distribution Center taking place every Saturday from 10:00 AM - 2:00 PM, please contact our office at (516) 599-2972. LYFT is providing FREE rides to assist our community.